That's the moment I've been waiting for! It is with great pleasure I'm sharing this news with you. I'm opening my own private tattoo studio in Dogpatch, San Francisco in February. I'll call it just by my name—Natasha Tsozik, my Fine Art tattoo studio.
The first thing I bought was a kettle
I'm at the final stage of the studio prepping. Tea mugs are already waiting for the first guests. But for me, it's still like a dream. Is it really happening? 🙂
Once I saw the "for rent" sign, I almost dropped my coffee.

Natasha Tsozik, vegan tattoo artist.
I've been a resident of Dogpatch for a while already. Passing by the building I've always thought "That would've been the perfect spot for a private tattoo studio". Once I saw the "for rent" sign, I almost dropped my coffee. I knew: Today is the day! And if I ever had any second thoughts, my dearest husband would push them away and hype me with "you're doing it!" So yeah, after months of dealing with all the preparation stuff, I'm ready to do the little sneak peek tour for you.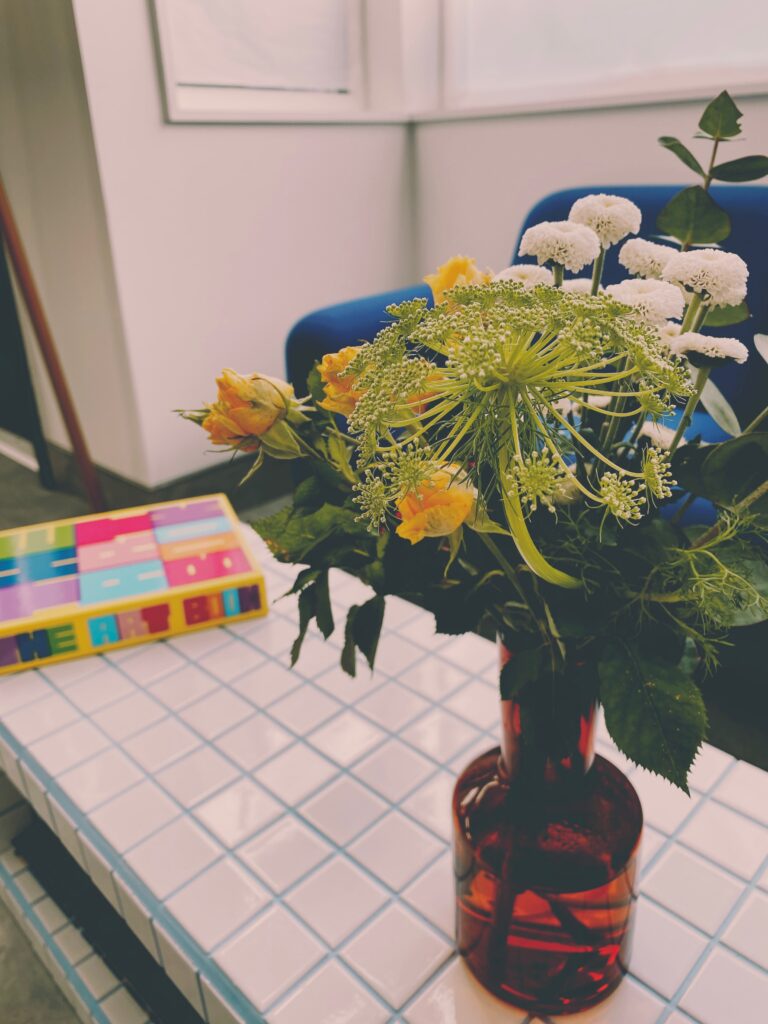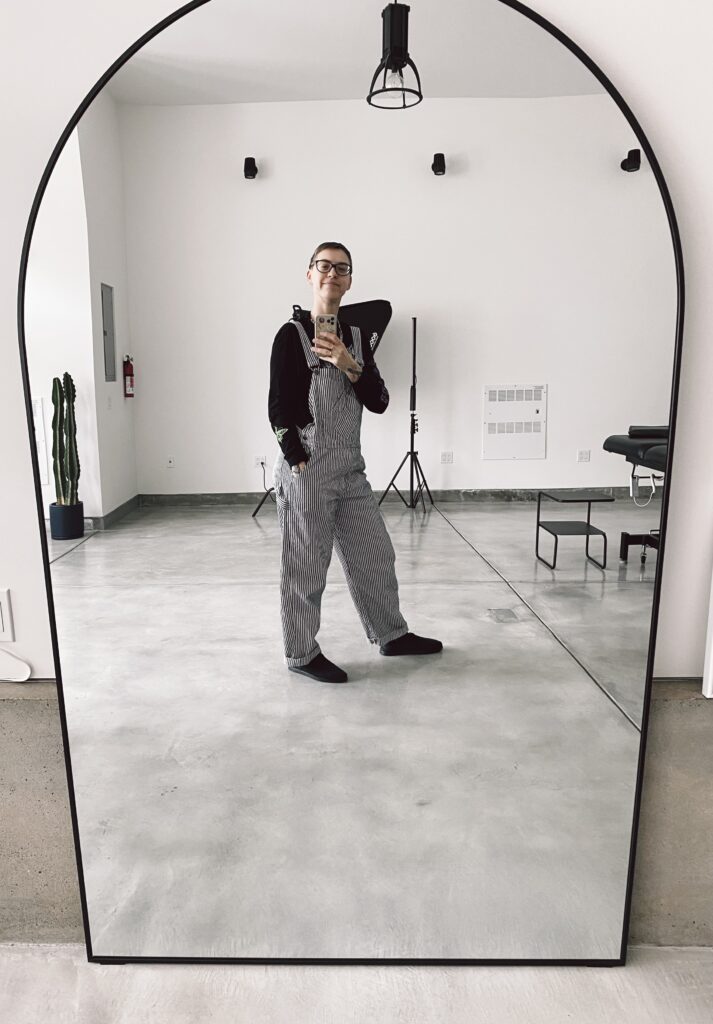 From Old Crow Tattoo apprenticeship to opening my private studio
My tattoo journey have started years ago and thousands of miles away from San Francisco. And then in 2018 I got introduced to Hannah Wolf, since we were going to the same tattoo conference. I got fascinated by her science approach to tattooing. She even wrote a book about it. That was one of the key moments in my life. I've got the tattoo apprenticeship! Can't believe almost two years have passed since the day I've become a resident of Old Crow Tattoo. Forever grateful. To the whole team. I've met so many talented and sweet friends! To Hannah, my mentor who saw potential in me and was ready to help me grow despite all my stubbornness (Aries, am I right ?). The experience I got working with her is incredible and irreplaceable. And the support I've got is worth of years of waiting for that day.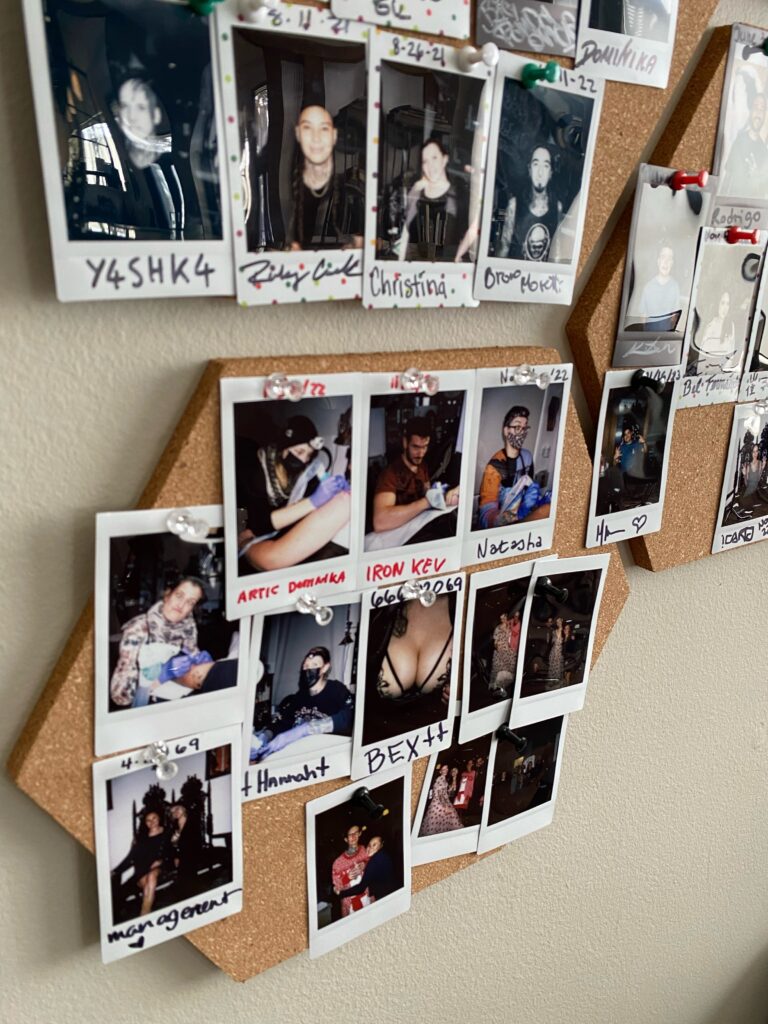 For those of my clients who prefer Oakland, don't worry! I'm planning to guest at Old Crow from time to time. Love them to pieces! And my private studio is close to metro and bus station. So stay tuned!
What do I have for you in my private tattoo studio
In my new private studio, you will find a cozy atmosphere and stylish interior details. I've brought my favorite art books and cute things. You know, I love avant-garde and bright-colored stuff! But still, lots of place and light. Also, as a vegan tattoo artist, I remind you, that I use animal cruelty-free and eco products.
Here you can find information about my actual hourly rate and deposit/cancellation policy. Fill out the inquiry form to get details on how to book a tattoo session with me. I always reply to all inquiries:)
Loyalty Program
For my regulars, there is super news! Starting Feb I am introducing a loyalty program. If you spend 5 hours or more in my tattoo chair, you'll get a $50 discount for your next session. Also, if you recommend a friend to get a tattoo by me, you'll get the discount as well. We'll just need to make sure your friend actually got that tattoo. 🙂 Check for more details here. How to get a coupon? Email me and I'll count your tattoo hours and check if your friend came to me! If you forgot to tell me, I may not give you this secret hidden prize. Oh well, we're only human, right? 🙂 Only hours starting this February are counted, not any previous ones.
To my art fellows
By the motto of my tattoo studio, you can guess, art is my life. All things from my online shop and my exclusive fine art will be exhibited in the studio and available for purchase.
If you're a Dogpatch resident artist, or/and looking for an open studio, I'm ready to meet you and give you a platform for exhibitions starting summer. Email me to talk things through 🙂