Short guide for cover-up tattoos
Before and after healed photos included
For a bunch of reasons, it can be more difficult to decide on an old tattoo cover-up than to get your very first tattoo. This may be due to an unsuccessful experience with a tattoo artist in the past, as well as thinking that it may be painful, etc. Doubts and insecurities can be as individual and subjective as possible. And this is absolutely normal and expected. I'm here to answer some of your questions about cover-up tattoos. Didn't find information you're looking for? Feel free to email me for the answers.
When a person comes to me with a request for a cover-up, my job is not only to help a person choose a design and make a quality tattoo, but also to act as a support on the way to a new stage. Therefore, it is only logical that the first thing we will do is set up an online consultation.
What information will I need from you before the consultation:
A photo of the existing tattoo.
Age and the quality of the tattoo.
Features of your skin, for example, do you have a predisposition to the formation of keloid scars?
Have any manipulations been already carried with the tattoo, for example, laser removal?
And of course, details of your vision and reference images.
It is my duty to warn you in advance:
A cover-up tattoo will be a bigger size than an actual tattoo.
Thick contours cannot be made thinner, and dense shading is not always possible to completely cover. In this case, you should think about pre-lightening with a laser. Another option is to Include elements of the old tattoo in the new design.
Sometimes it takes more than one session to cover up a tattoo. So your ideas about how much a tattoo should cost and how much time it will take may deviate from the expectations.
But don't think if I'm trying to scare you on purpose. I am just encouraging you to approach this issue consciously. Read articles about cover-up tattoos, about which ink colors are more resistant, and see photos before and after the cover-up. Get a consultation on laser removal. Try to decide in advance on the main theme of the design. We will have to make a plan in order to pursue your expectations. 🙂
How to choose a design for a cover-up tattoo?
As you may have noticed, one of my specialties is floral motifs. Such designs are ideal for covering, in my opinion, as there is always freedom in creativity. It will be more difficult to overlap the geometric shape with an anatomically correct illustration of an animal for example. So be realistic with choosing the cover-up design. I'll gladly discuss your ideas and give you the options of what we can do. And don't be shy to ask any questions you have. The design will be unique and bespoke, but we can use one of my available tattoo designs as a base, find inspiration here.
Covering tattoos is essentially creating an illustration based on an old one to distract attention from it. Losing old design in the new patterns. Working with scars is approximately the same. Obviously there're a lot of other factors to take into account. My goal is to make you feel comfortable with yourself and your decisions. Some clients choose to embrace the old tattoo with new meanings and arrangements.
It will be important to prepare yourself to the fact, that it always be possible to touch the trace of an old tattoo or a scar. It really depends on many things. Visually, it is achievable to create a picture in which nothing will be noticeable. Of course, you will need time to get away from the knowledge of the existence of an old tattoo. A new design will help you with this.
Between a consultation and the actual tattoo session, we might have a Drawing Together consultation to work together on the sketch. It benefits big projects. And helps you to reduce anxiety. The necessity of a drawing consultation or an in-person meeting will be determined by a standard online consultation.
Keep in touch with your tattoo artist
Depending on the quality of an old tattoo and the features of your skin after a few weeks of the healing process you might get a feeling, that you wanted to have a darker color. Don't hesitate with sending me a healed photo. So we could decide if the touch-up is needed. All of my clients get before/aftercare instructions. And I strive to keep in touch with everyone to find out how things are going with healing.
Please read my F.A.Q. section to know my current hourly rates and service policy.
Cover-up tattoos by me
I selected a group of my tattoo projects, which are cover-ups of old tattoos and/or scars. Fill the inquiry form here to contact me with your thoughts about your future tattoo.
Cover-ups of old tattoos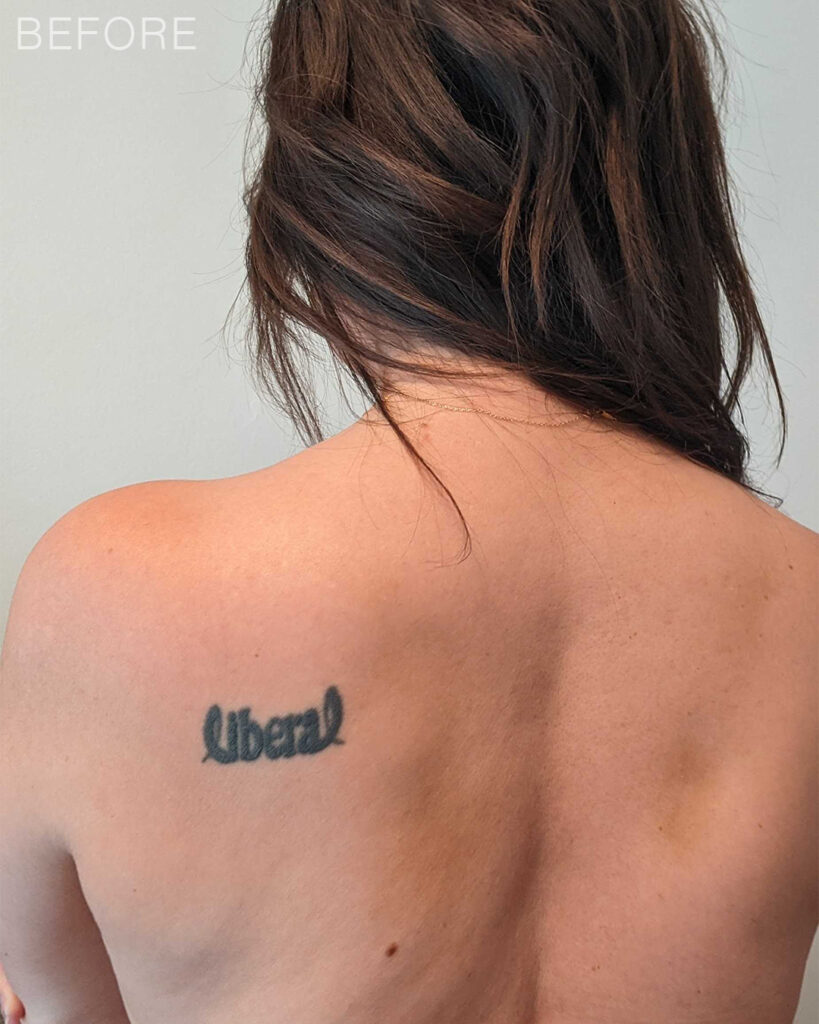 ---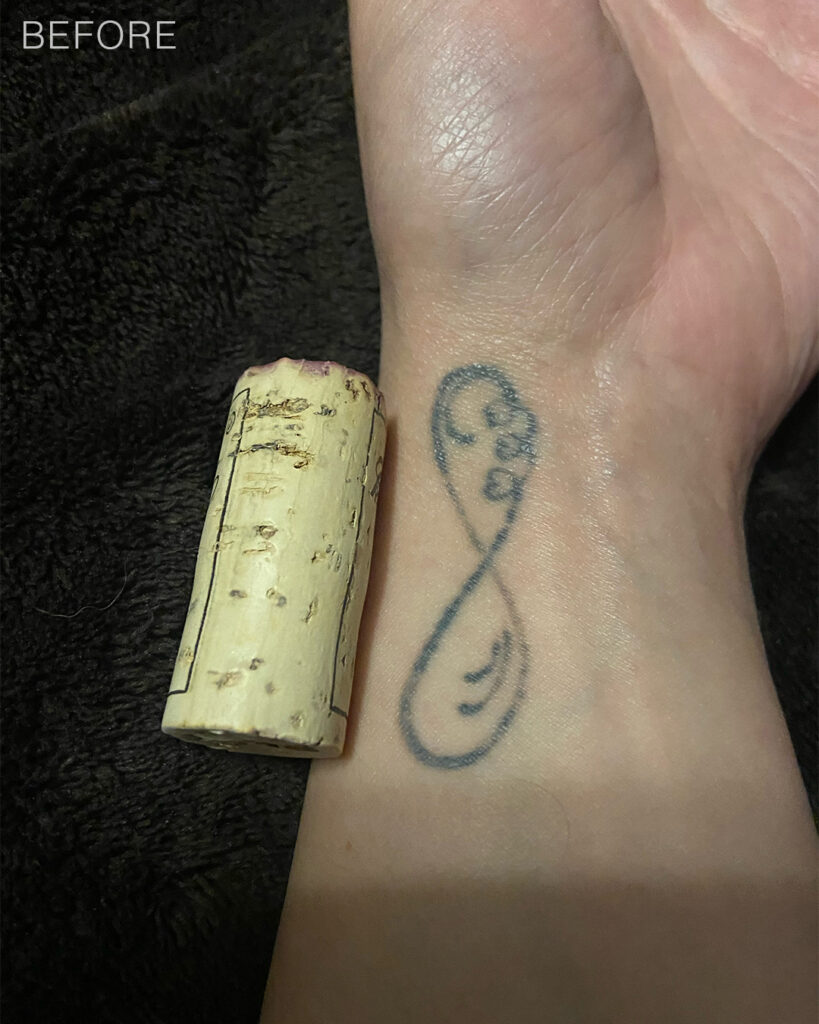 ---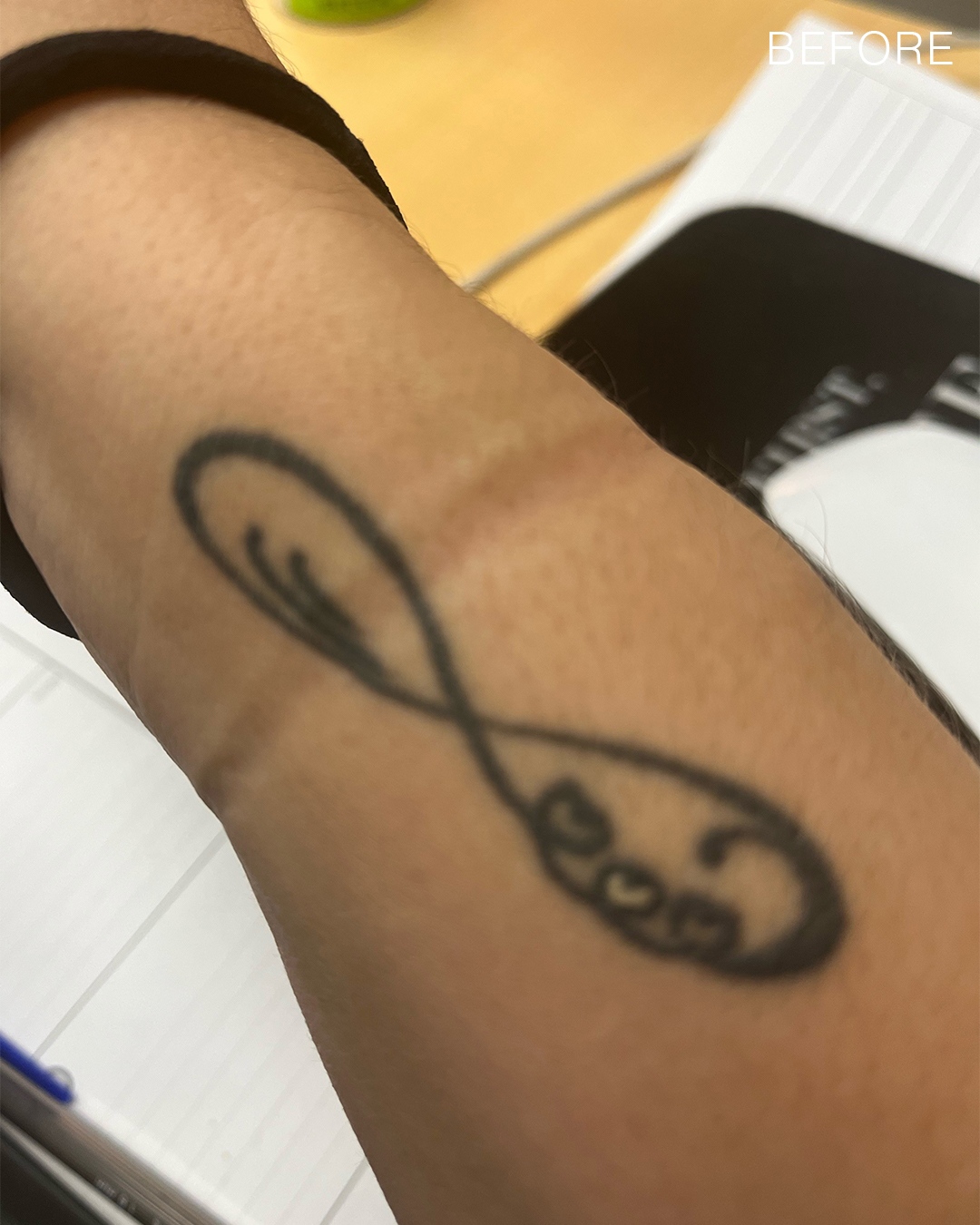 ---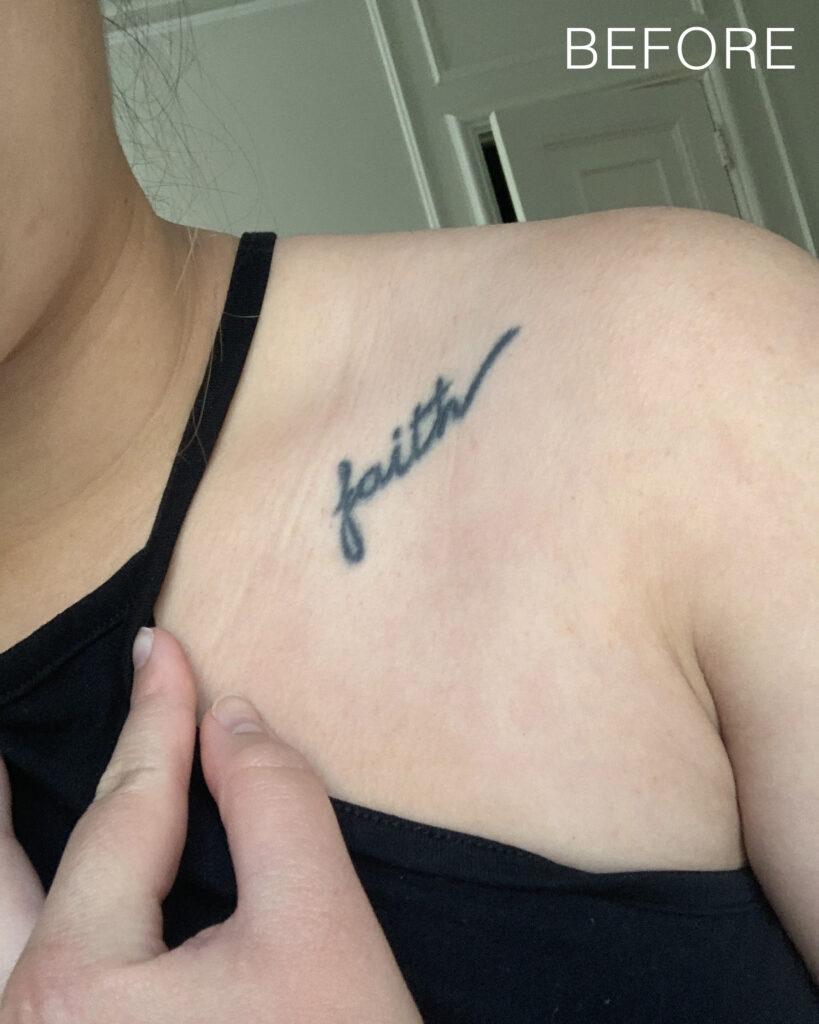 ---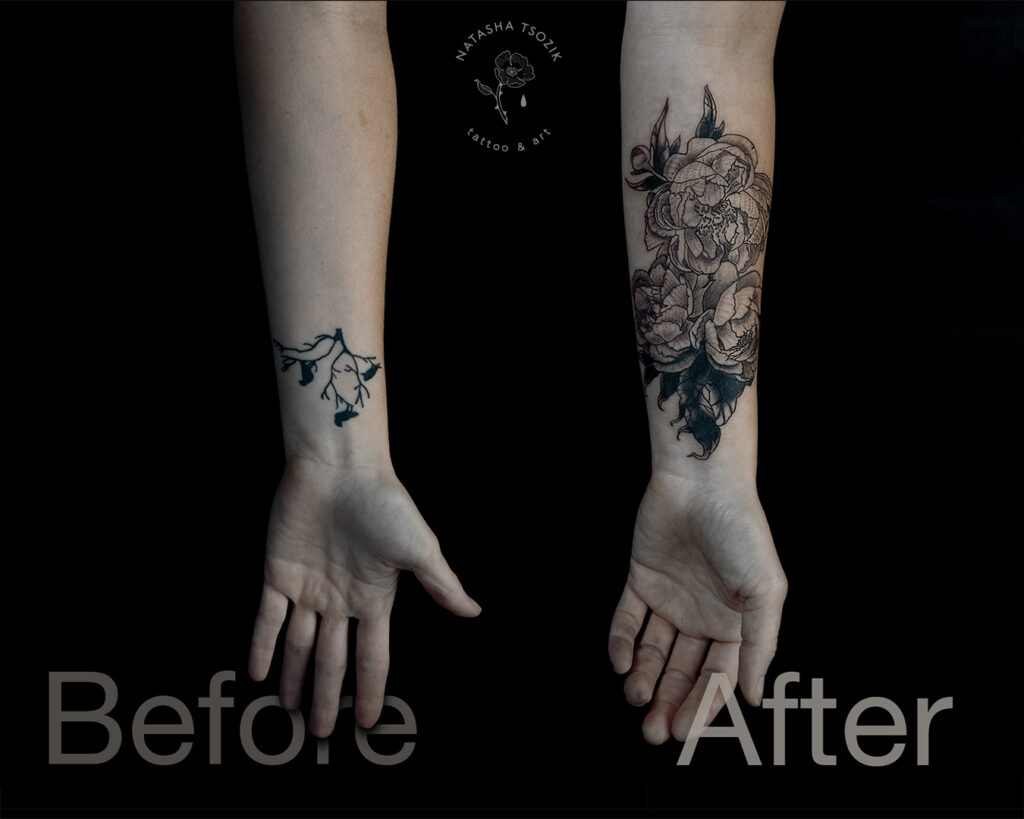 Read the behind story and design creating process.
---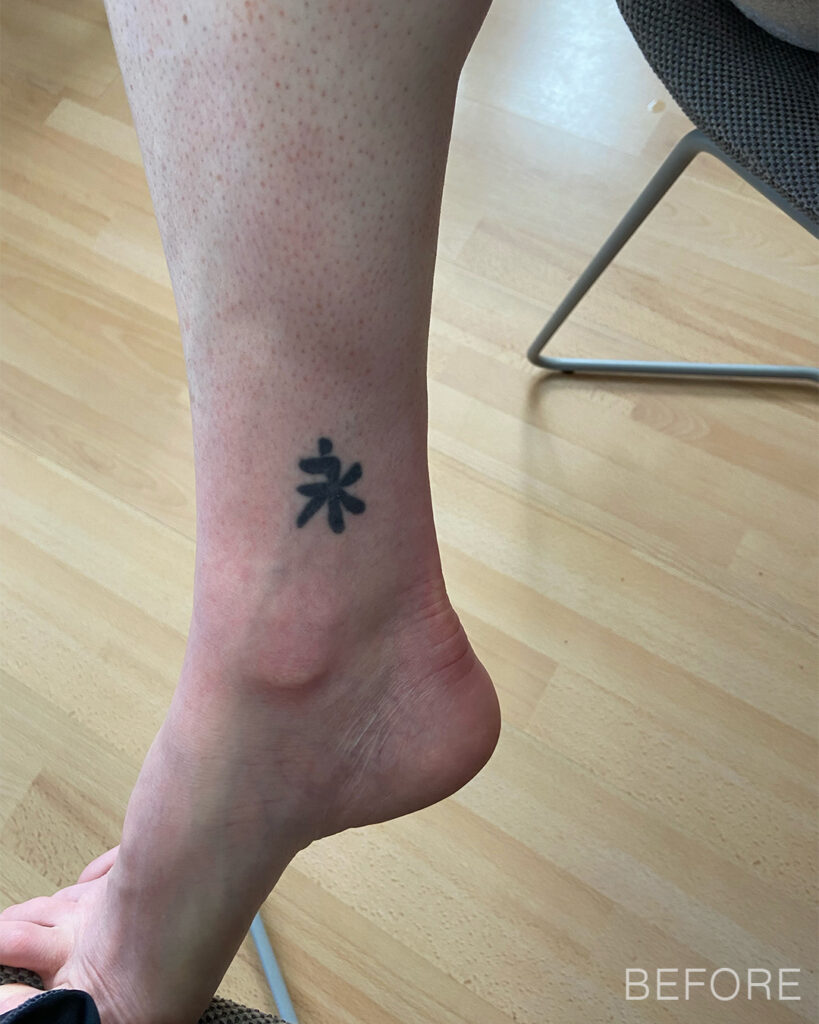 ---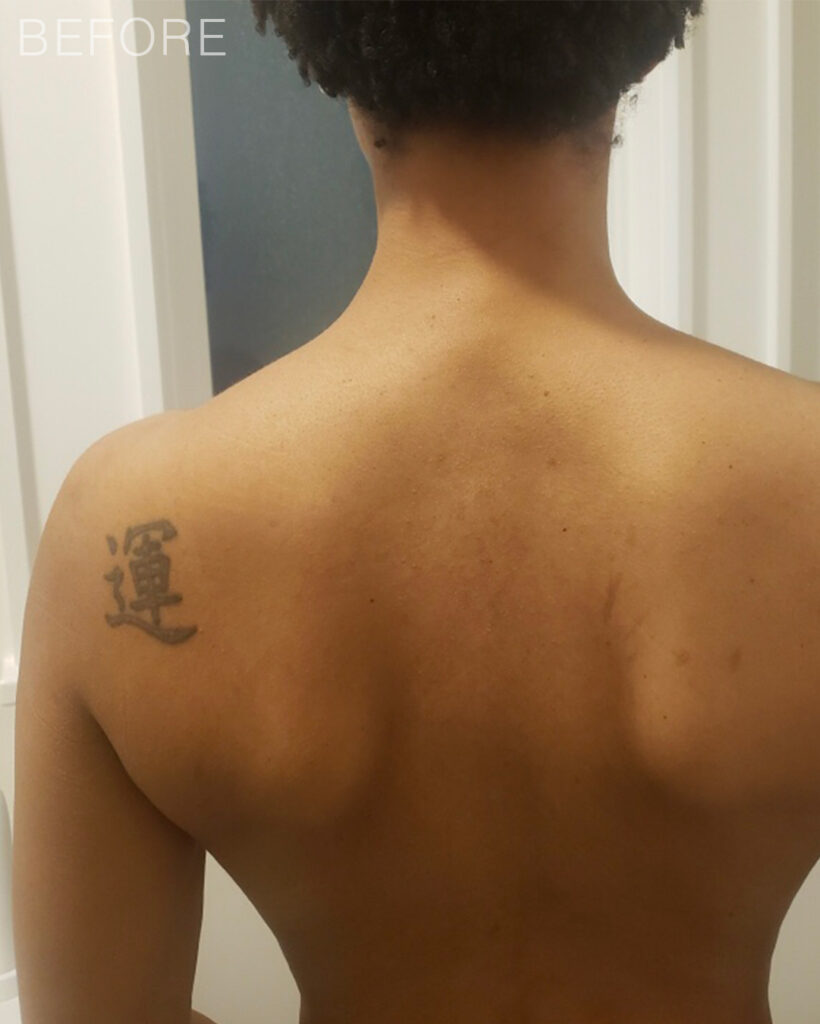 ---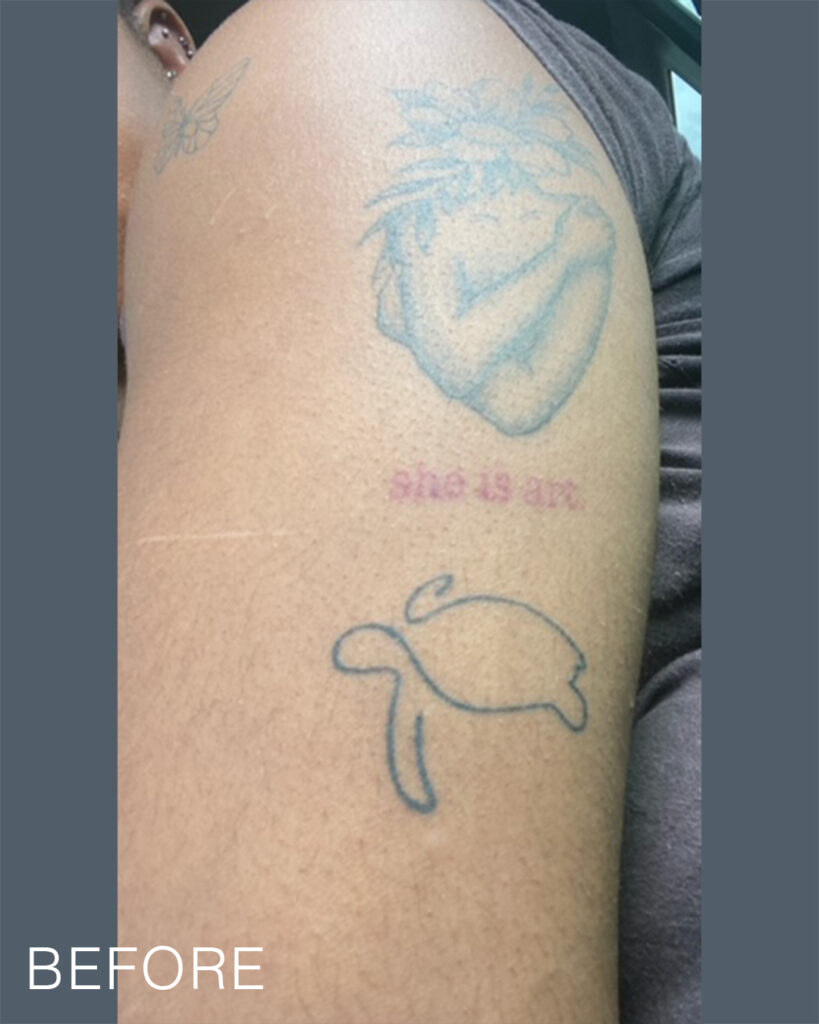 ---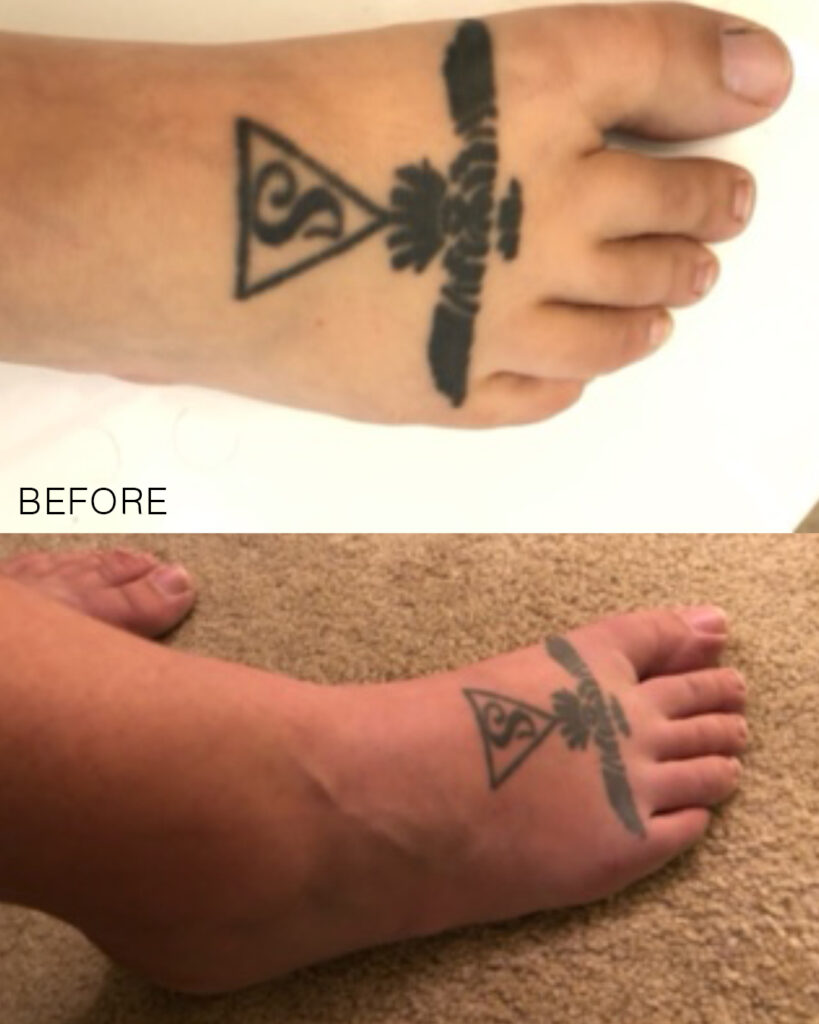 ---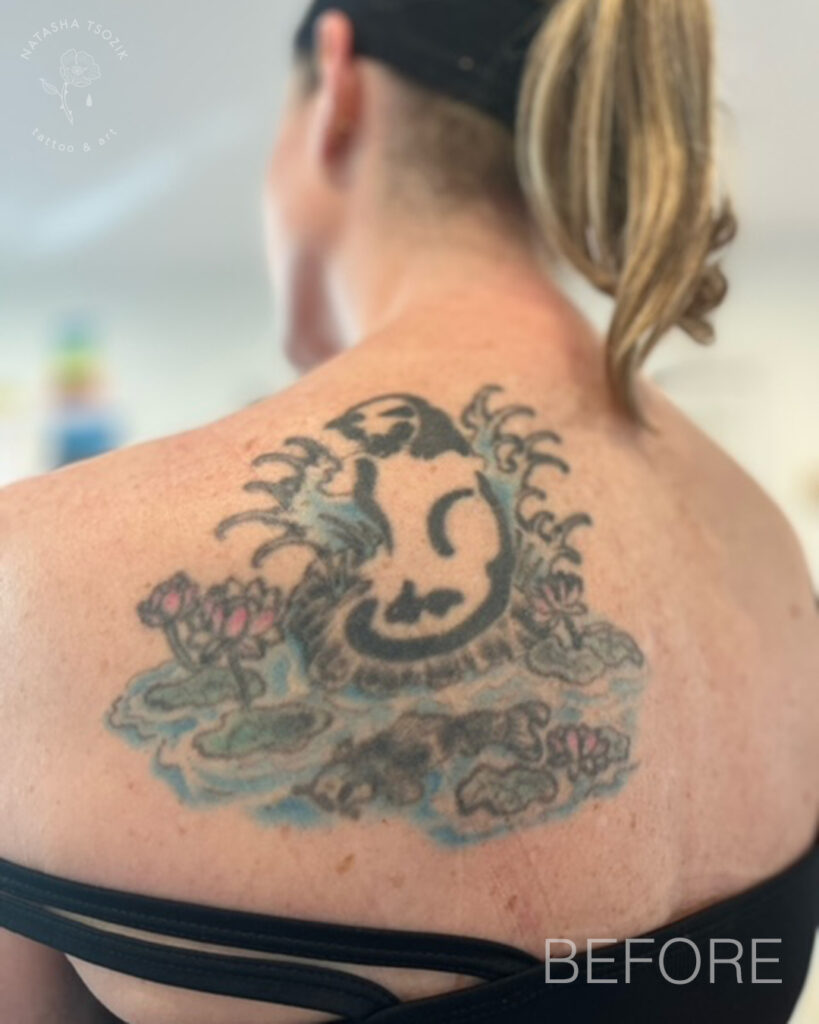 ---
Cover-ups of scars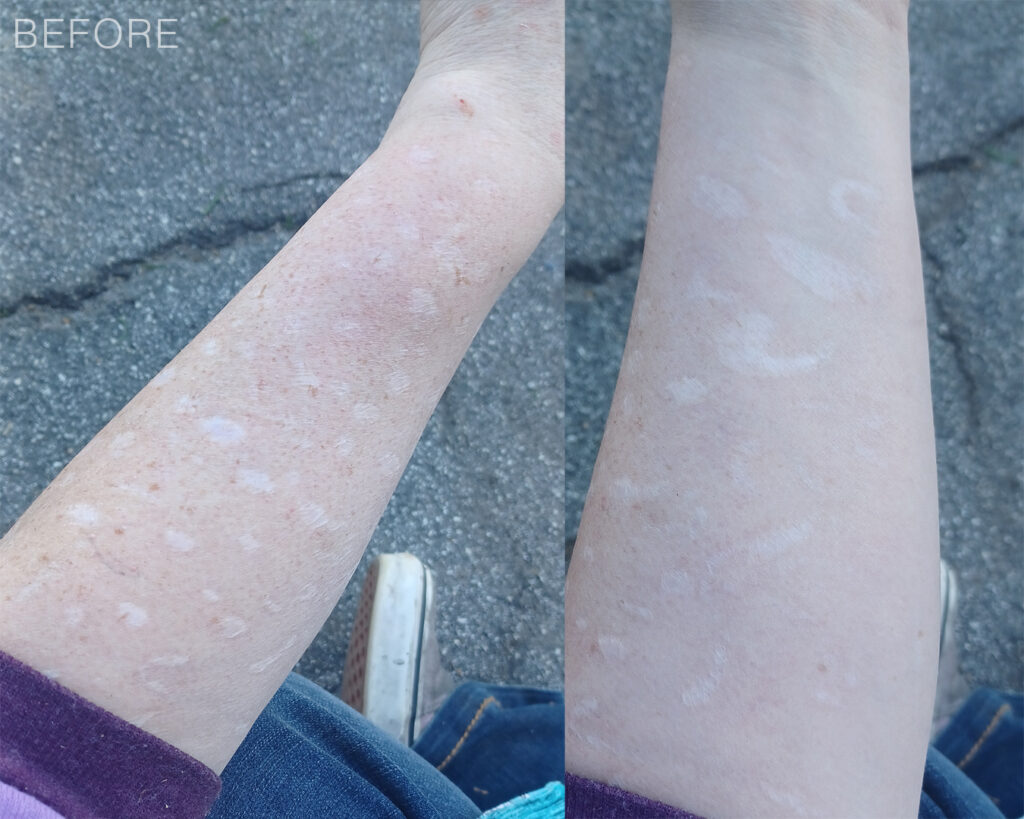 ---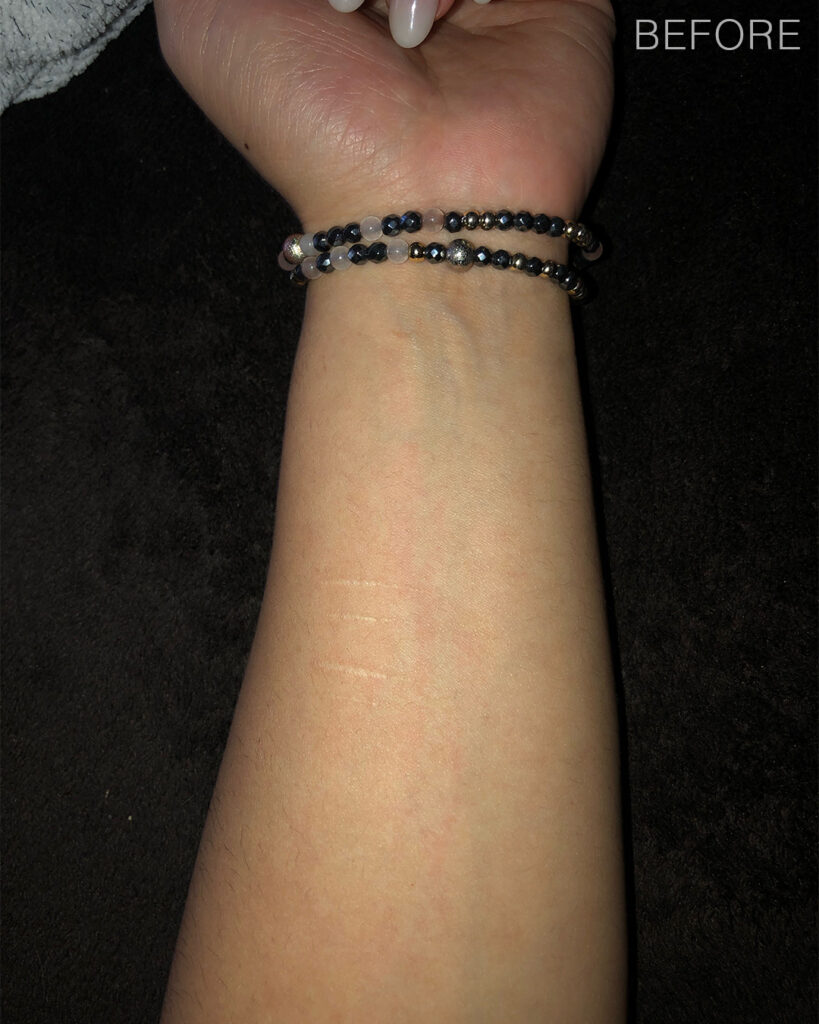 ---
New life for the old tattoos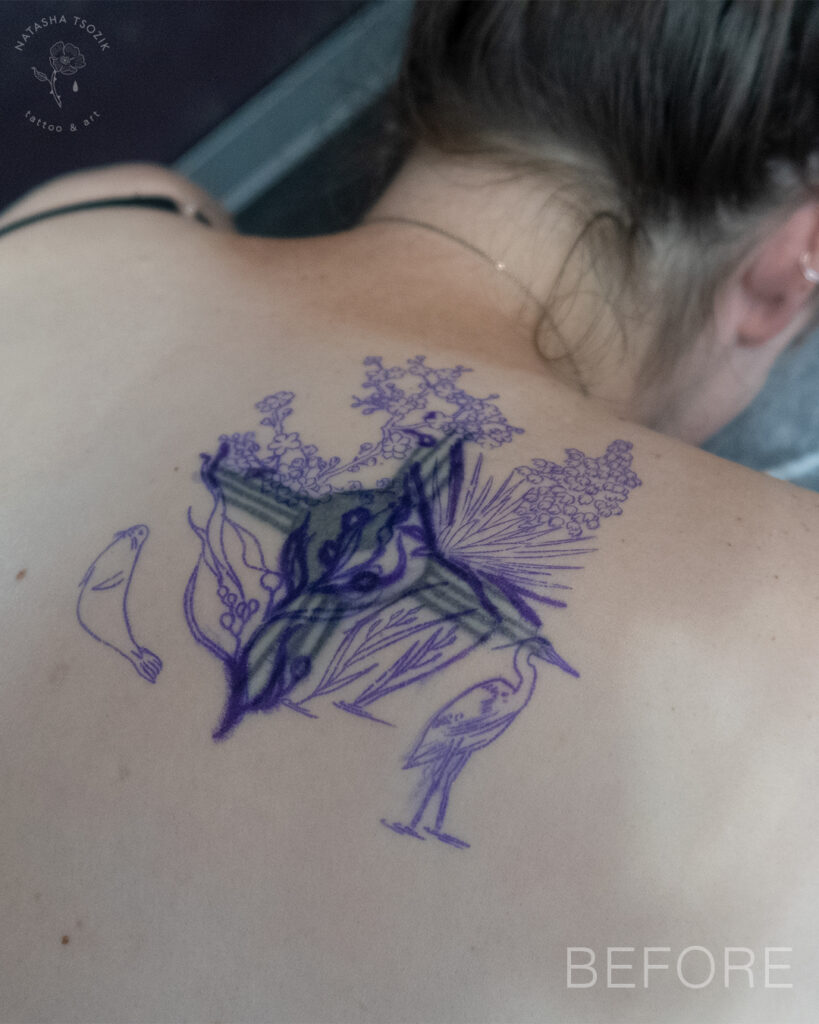 ---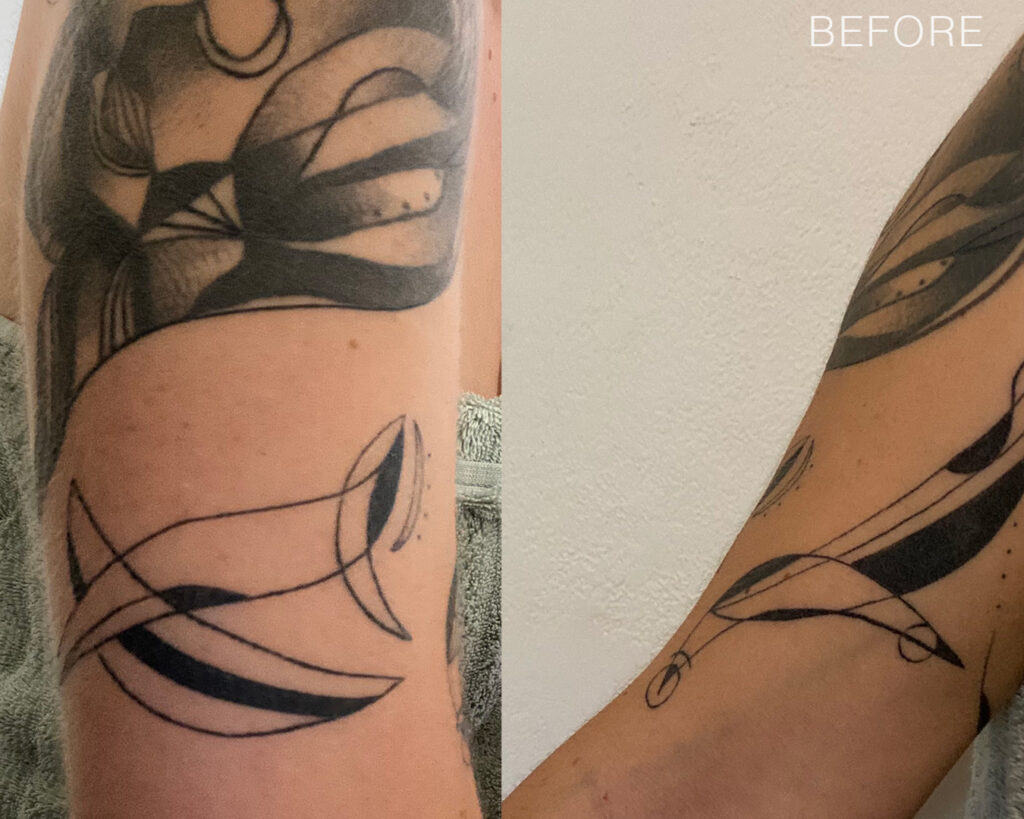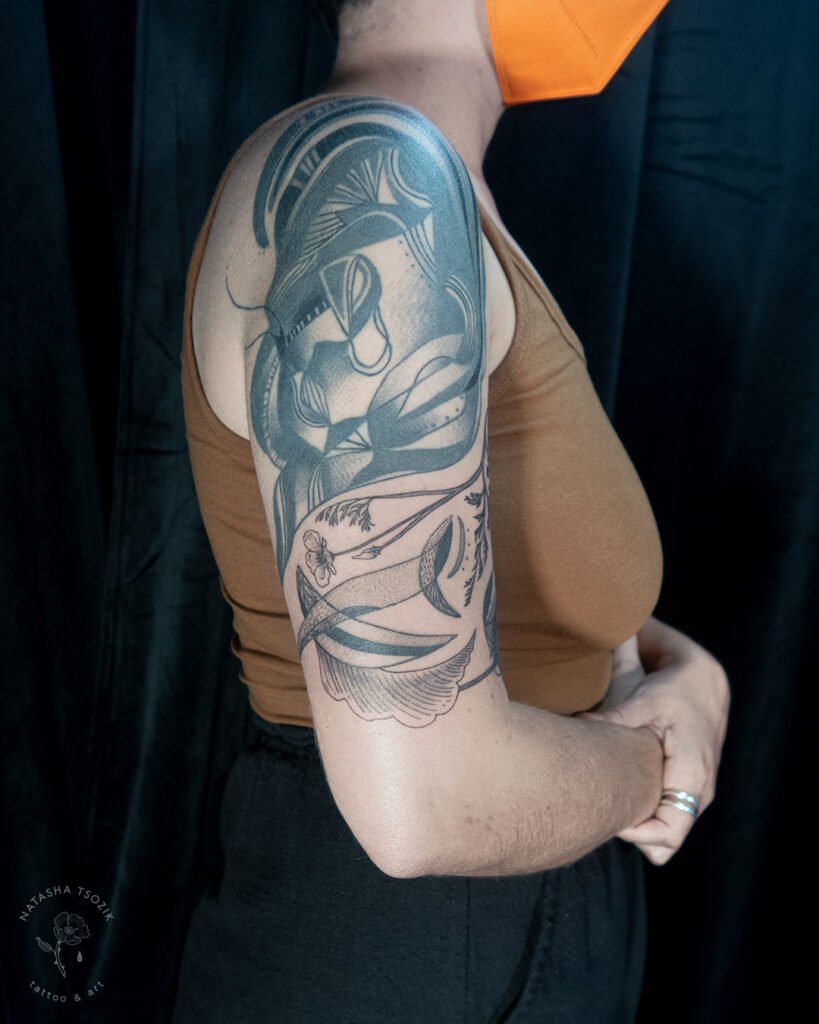 ---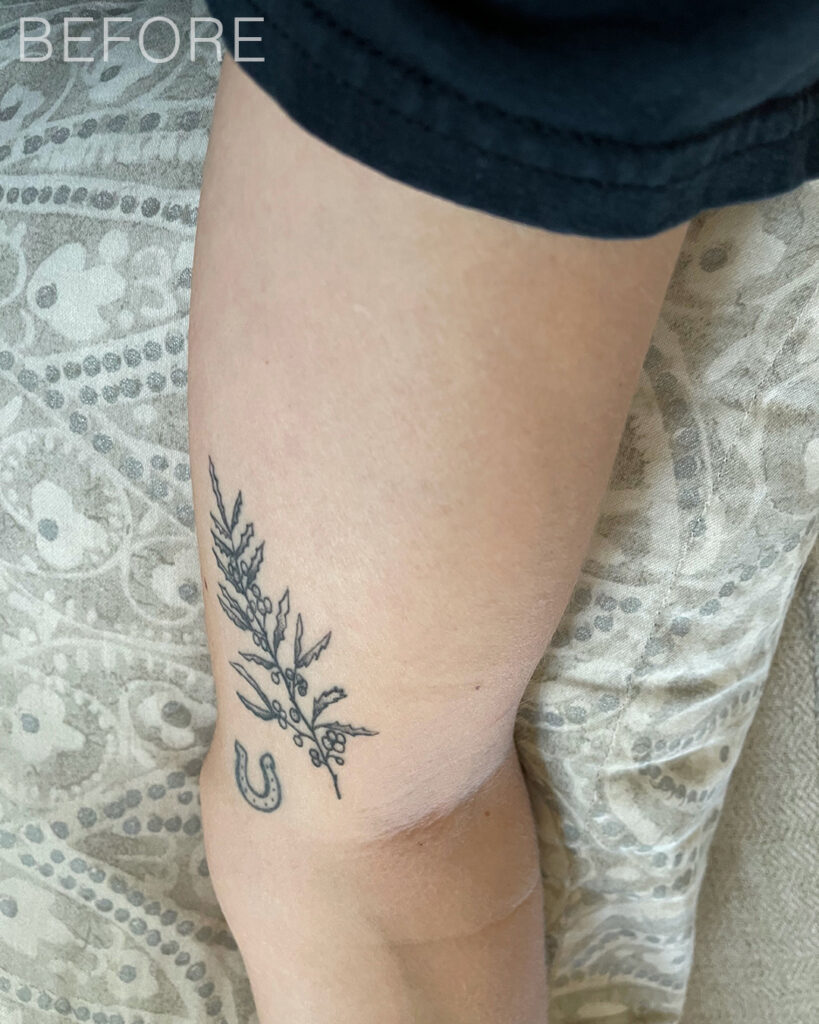 Read the behind story and design creating process.
---