Vogue Tattoos
I present to your attention a new collection of tattoo designs—Vogue Tattoo Flash. Charismatic and at the same time incredibly elegant characters came off of vintage magazine art-deco covers. A series of graphic illustrations referring to the magnificent artworks of Vogue magazine. The tattoo designs are a perfect fit for both: fashion fans and lovers of floral and fine-line tattoos.
"Fashion starts from a drawing; Vogue started as an illustrated magazine,"

Vogue Italia's creative director Ferdinando Verderi.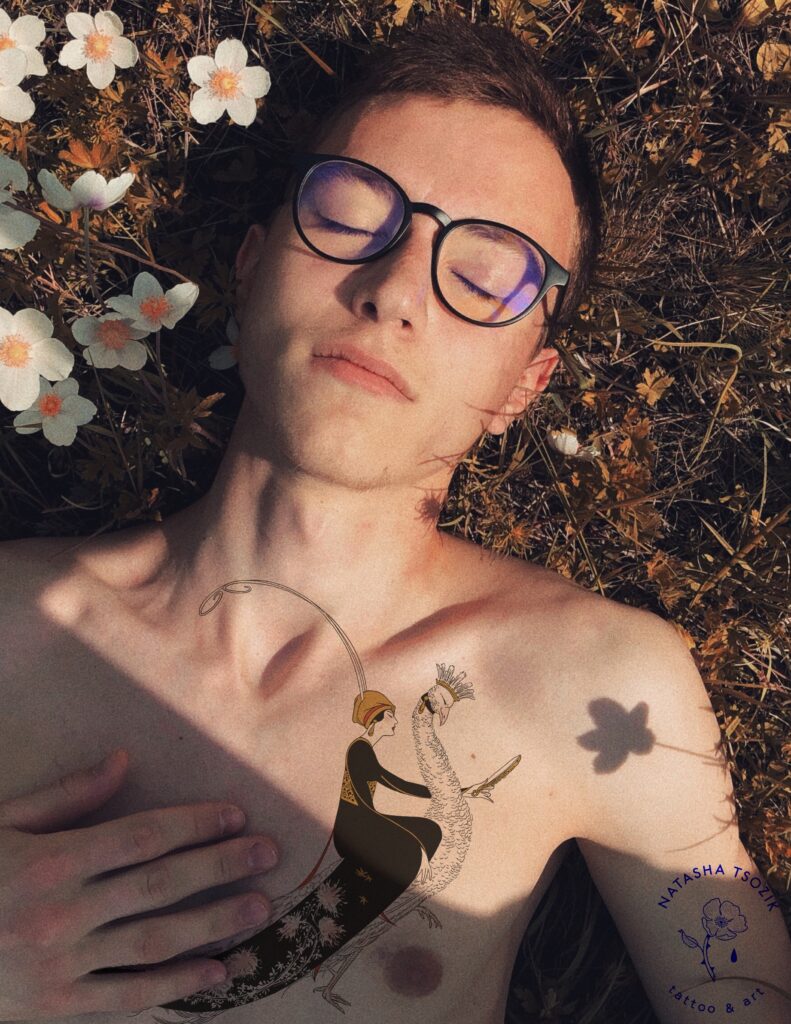 Once In A Bookstore
Driven By Inspiration
Once in a bookstore, I came across a great specimen from the 80s. A selection of illustrated vintage Vogue covers. When I got my hands on the book, I knew I had to create this tattoo project.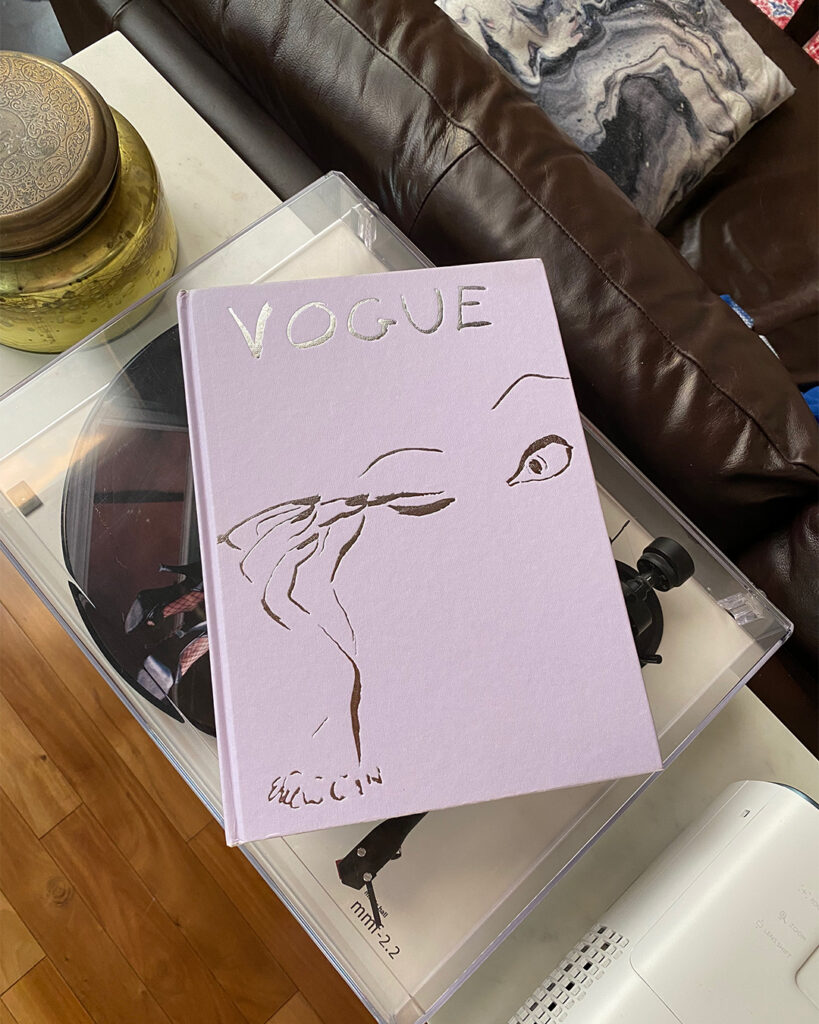 It's telling that I was attracted to those pages. Flower arrangments, beautiful graphic folds of fabrics, fine lines of ink—ideal for being embodied in someone's tattoo. I love my job! The world around us is full of inspiration, you just need to reach out.
Vogue Tattoo Flash
Vogue Tattoo Flash—Making The Design
These covers can trace the history of fashion and art. The tattoo flash includes various decades, mostly from the 1910s to the 1930s inclusively. Thanks to this project, I had an opportunity to study in depth the works of such illustrators as André E. Marty, George Wolfe Plank, Helen Dryden, Eduardo Benito, etc.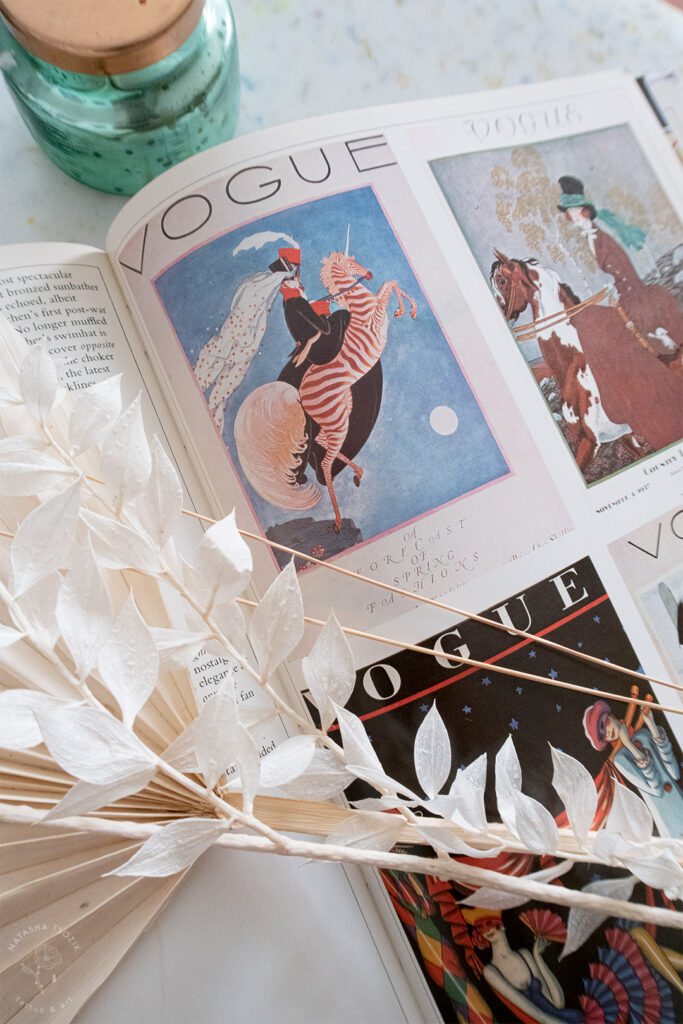 I wanted to find common features and combine illustrations from different years and different artists into a single homage—Vogue Tattoo Flash. It was so great to go through all the pages to choose the covers that speak to me the most. Finding those little details, beautiful curves, or textures that I love so much. And was so fun to decide how to translate them to the limited color palette that I prefer. And rendering them in fine lines which you all know me for:)
Tattoo designs are based on cover illustrations by Eduardo Benito, Eric (Carl Erickson), Helen Dryden, Porter Woodruff, Pierre Brissaud, George Wolfe Plank, Harriet Meserole, Georges Lepape. 

Get one of these that suits you the best or I can design a tattoo specially for you.