A selection of healed tattoos with client's feedback included.
Floral cover-up tattoo
C. were looking to not quite a cover up but re-imagine two medium-sized abstract geometric tattoos on their bicep area. Step by step we're creating a floral sleeve. You'll find more of C. before and after photos in the Short guide for cover-up tattoos. The tattoo healed beautifully!
"Hi Natasha! It's healing really well. Here are some pics of how's it's looking. I already have ideas for more botanicals on this arm."

C.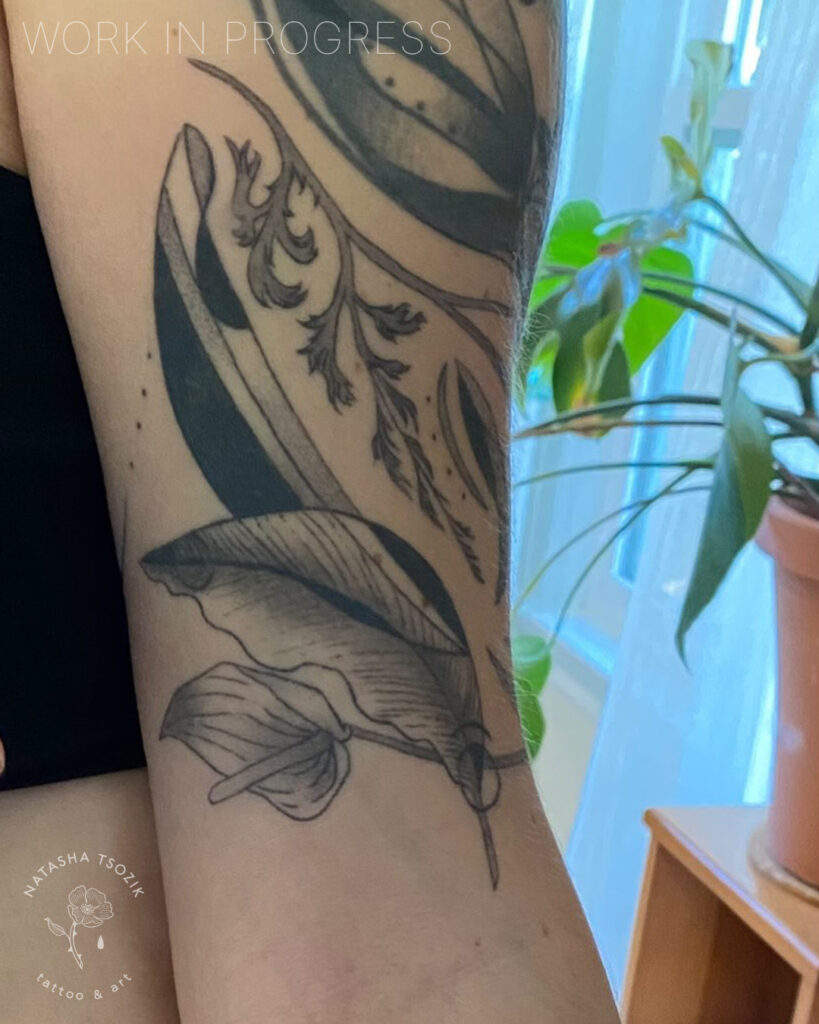 Fineline portrait of Eros and Psyche with a month healed result
S. approached me with an idea of a close-up portrait of Eros and Psyche. Drawn in a manner that mimics "single-line art". Such a great experience!
"It really did come out perfectly!"

S.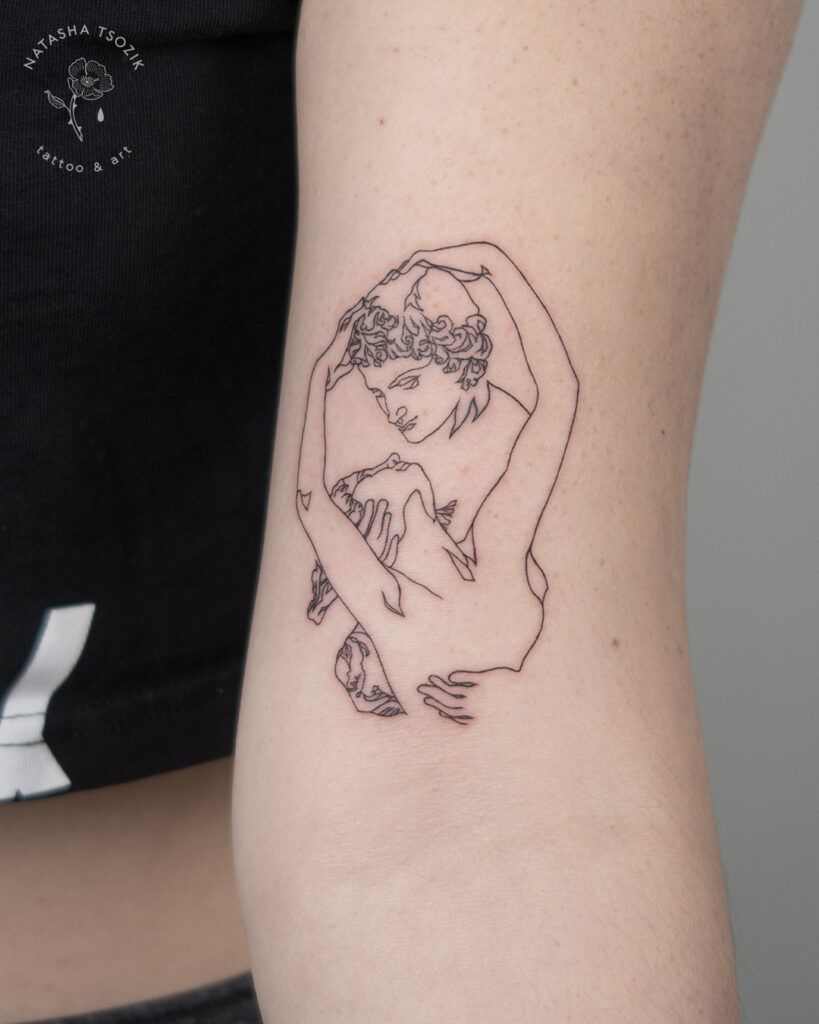 Healed Poppy flower tattoo and a floral cover-up in progress
 A. wanted a couple of old tattoos partially covered up, kind of more to look as though they've been overgrown with foliage/flora. They were thinking of something that wraps around from the tattoo on their inner forearm to the one on their outer wrist. Take a look at a one-month healed photo of a poppy flower tattoo and the cover-up in progress, one more session to go! Explore the process of covering old tattoos here.
"It's been about a month, sending a couple pics of the healed tattoos! They healed super easily, very little peeling or itching. Some of the lines on the rocket faded a bit as it healed but it doesn't really bother me. I love them!!"

A.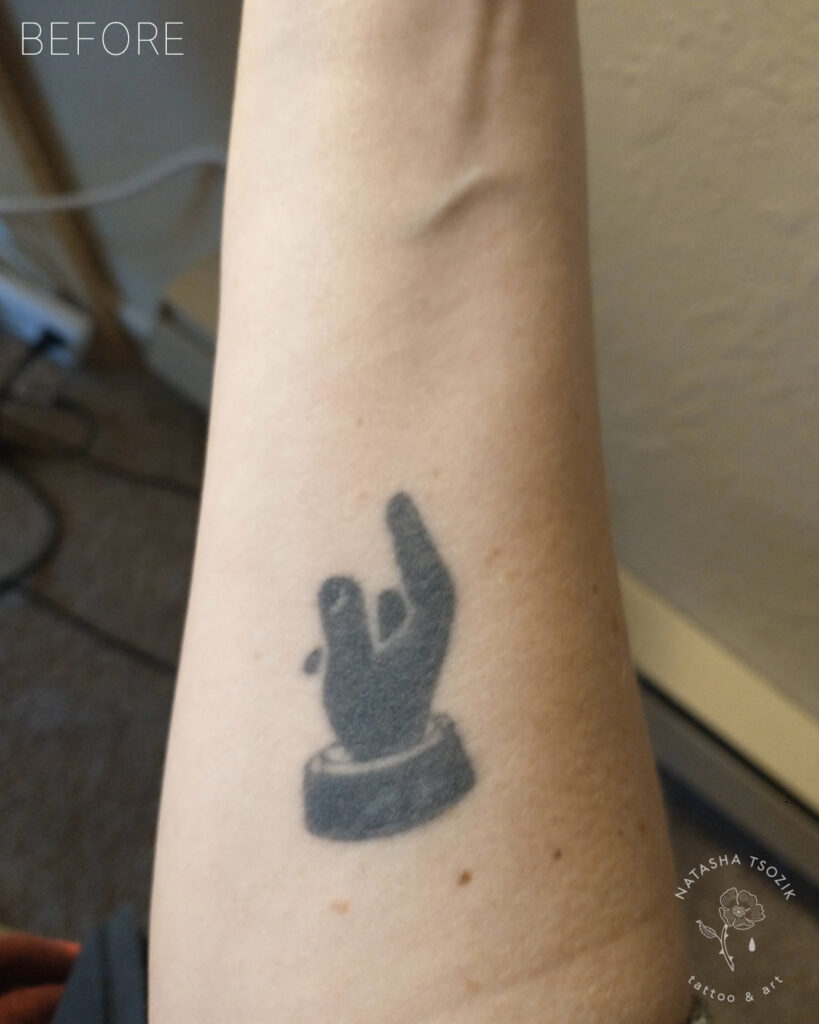 To be continued!