Let's enjoy the festivities and explore Halloween scenery in my private tattoo studio and in Dogpatch neighborhood.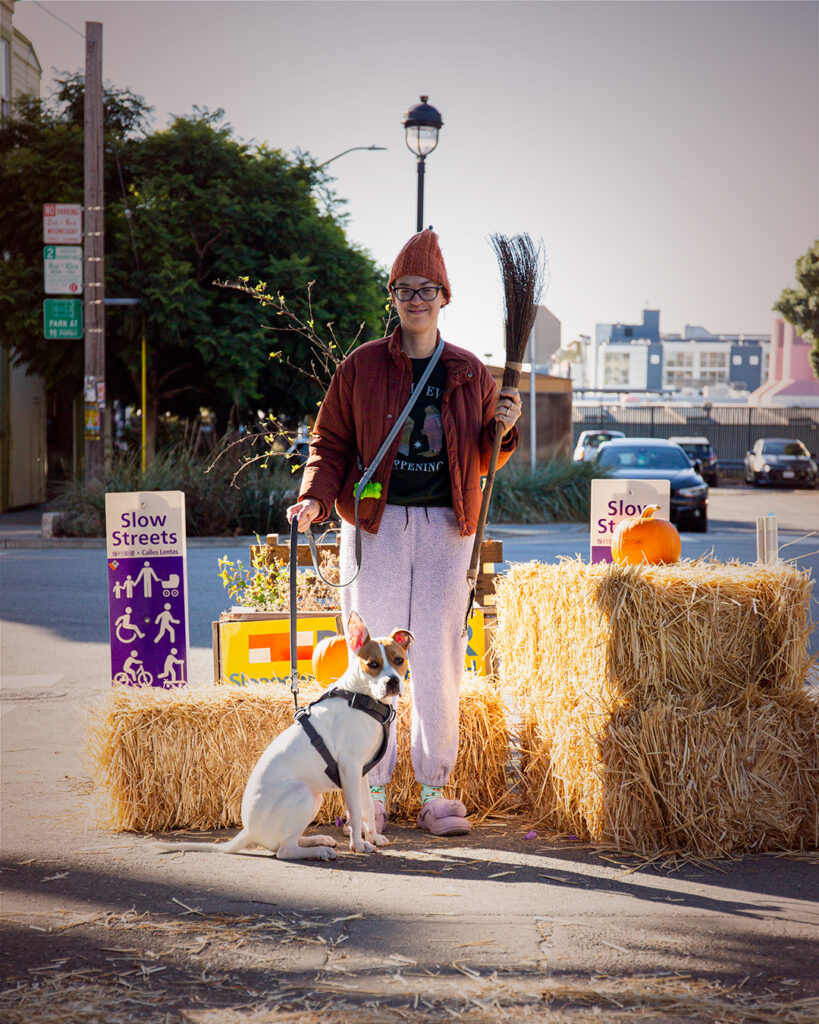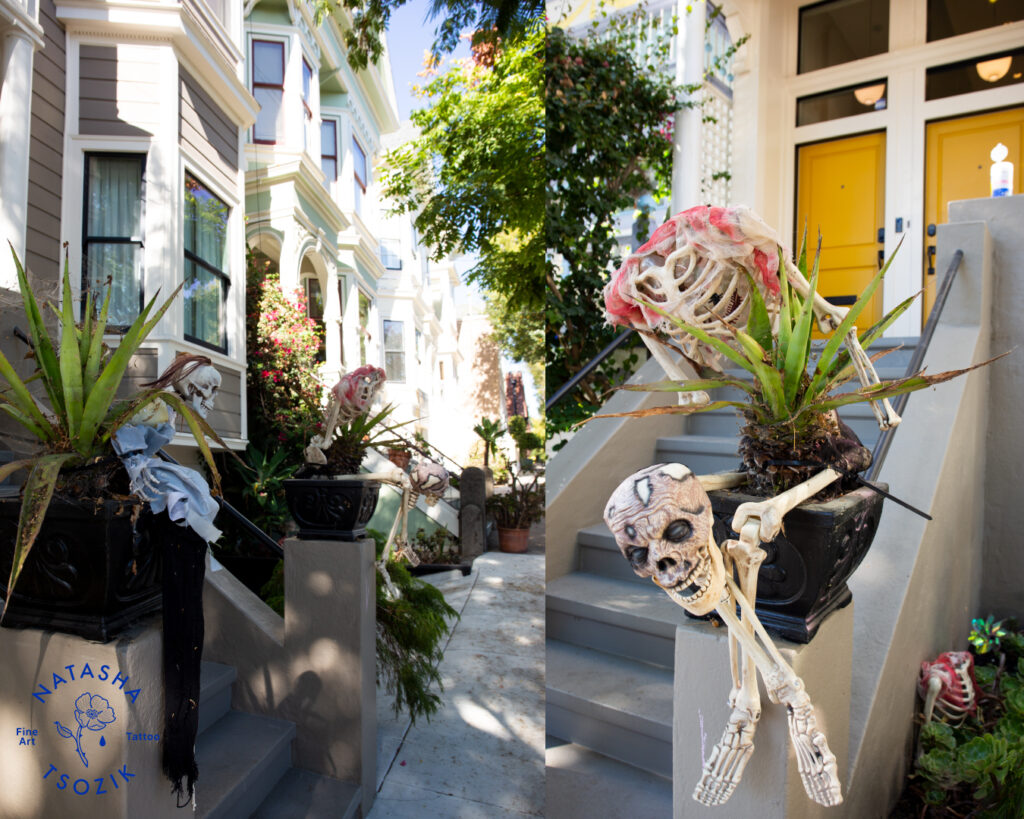 To set the chilling mood in the studio I've brought the most sinister books from my personal dark collection. My guests can treat themselves as lurking through some beautiful artbooks and comics. Tomie approved 🙂
The prints you see in the photos are up for grabs at my studio and online store. Plus, mark your calendars for November 18-19th! You can swing by the SF Open Studios event to get a firsthand look at my original works. See you there!