Beautyberry and a snail tattoo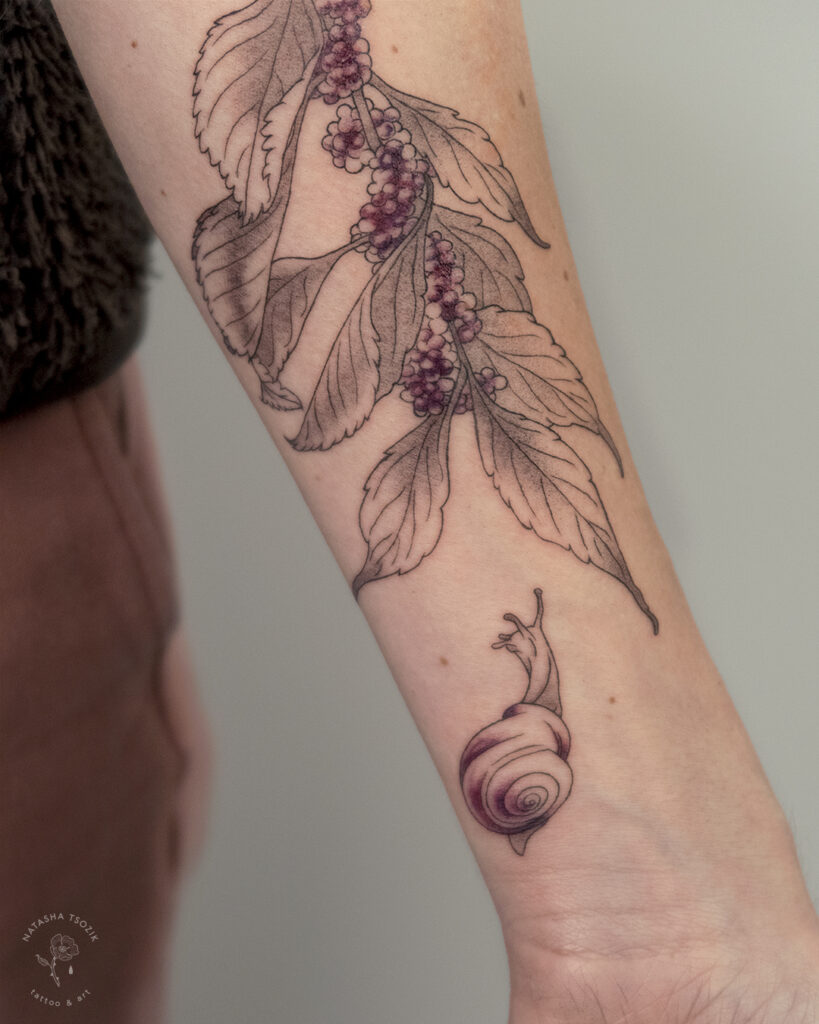 Beautyberry tattoo is a noteworthy botanical tattoo project I've done recently. T. alreday has floral piece by me, and a few months ago she came back for the next plant tattoo, a bigger one. I'm so thankful to my loyal clients! They always bring me fresh ideas. And you know me, I can't say "No" to a custom botanical tattoo project.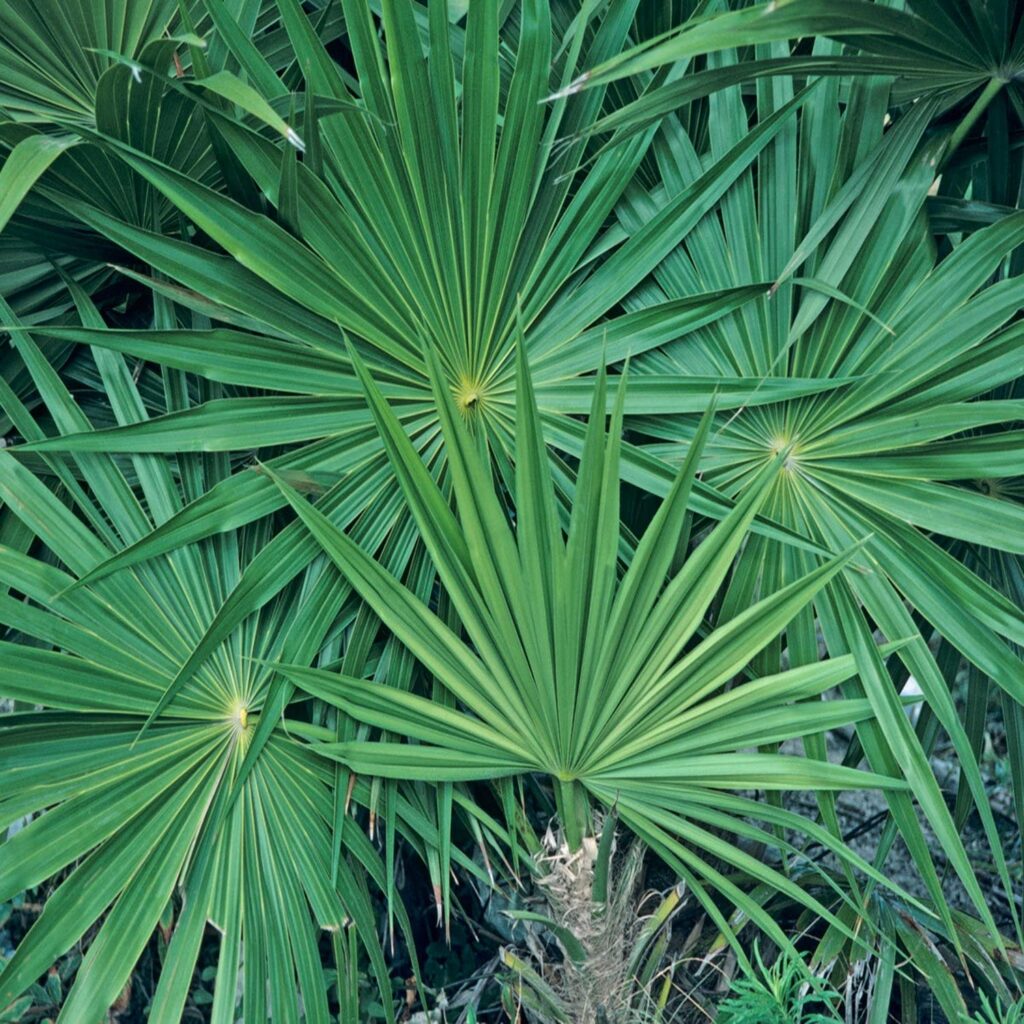 From a list of plants provided, for the main theme of the design a Beautyberry was chosen. Callicarpa americana is an ornamental plant, which has brightly colored, tightly clustered berries. An excellent choice for the tattoo, because you can play with a composition and a flow of a design.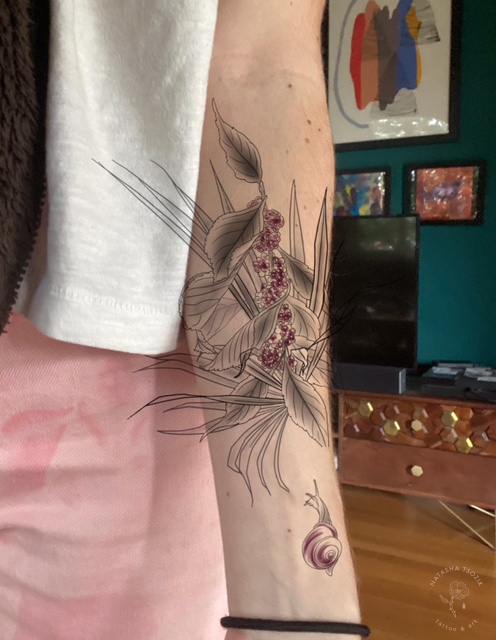 T. also really wanted to incorporate a garden snail into the design. We've decided to make a shell match the color of berries, to bring the whole story together. I like how a purple color touch also adds depth to the picture.
A Beautyberry may have a variety of meanings, such as wisdom, preparation, dignity, seriousness, and mourning. A snail tattoo can be a symbol of rebirth, death, and even self-sufficiency. As for T., the whole tattoo idea is an ode to their childhood growing up in Miami.

Explore more botanical tattoos and available designs by me. Feel free to share your tattoo ideas, I'd be glad to make a special custom floral design for you.