Memorial pet portrait tattoos have a special place in my heart. In addition to the Familiars project, I have accumulated a large number of works with animals.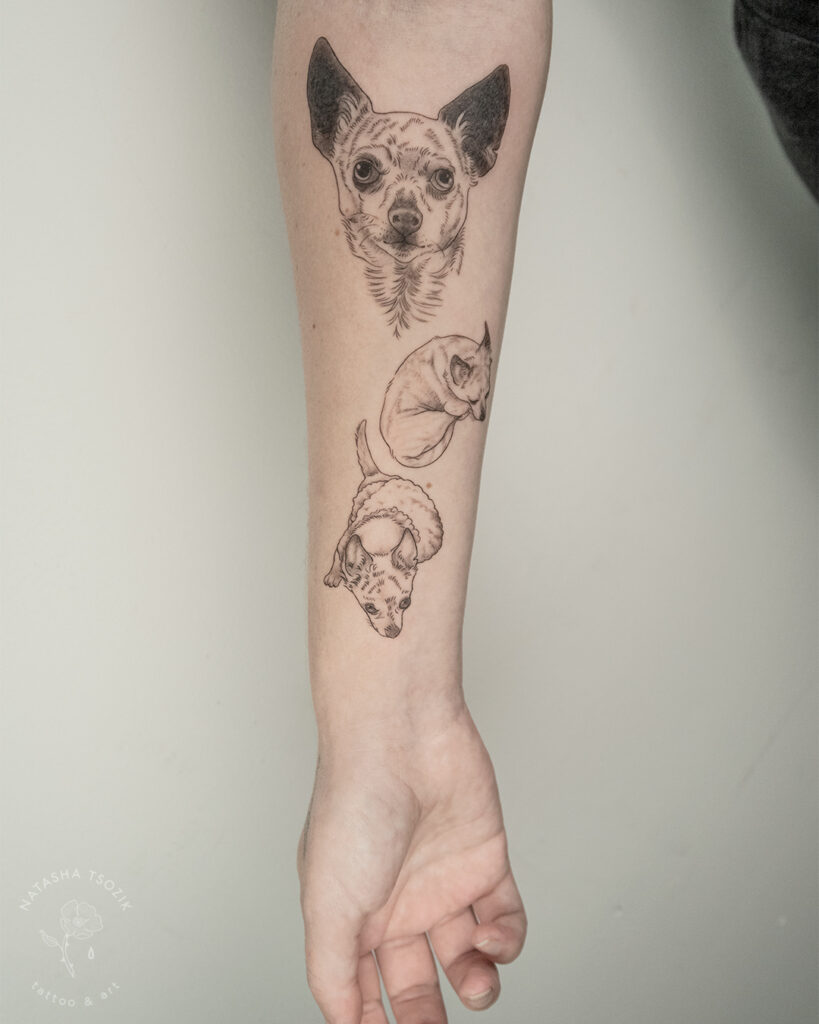 Memorial Pet Tattoos
A simple fine line tattoo with a little bit of shading becomes a celebration of the exceptional bond between a client and their dog/cat, or even an eland. Besides being a popular tattoo choice, it is also an expression of love.
As a tattoo artist, I'm happy to share a selection of tattoo ideas for pet portraits with you. Behind every tattoo you see below there is a touching story. Each illustration is unique.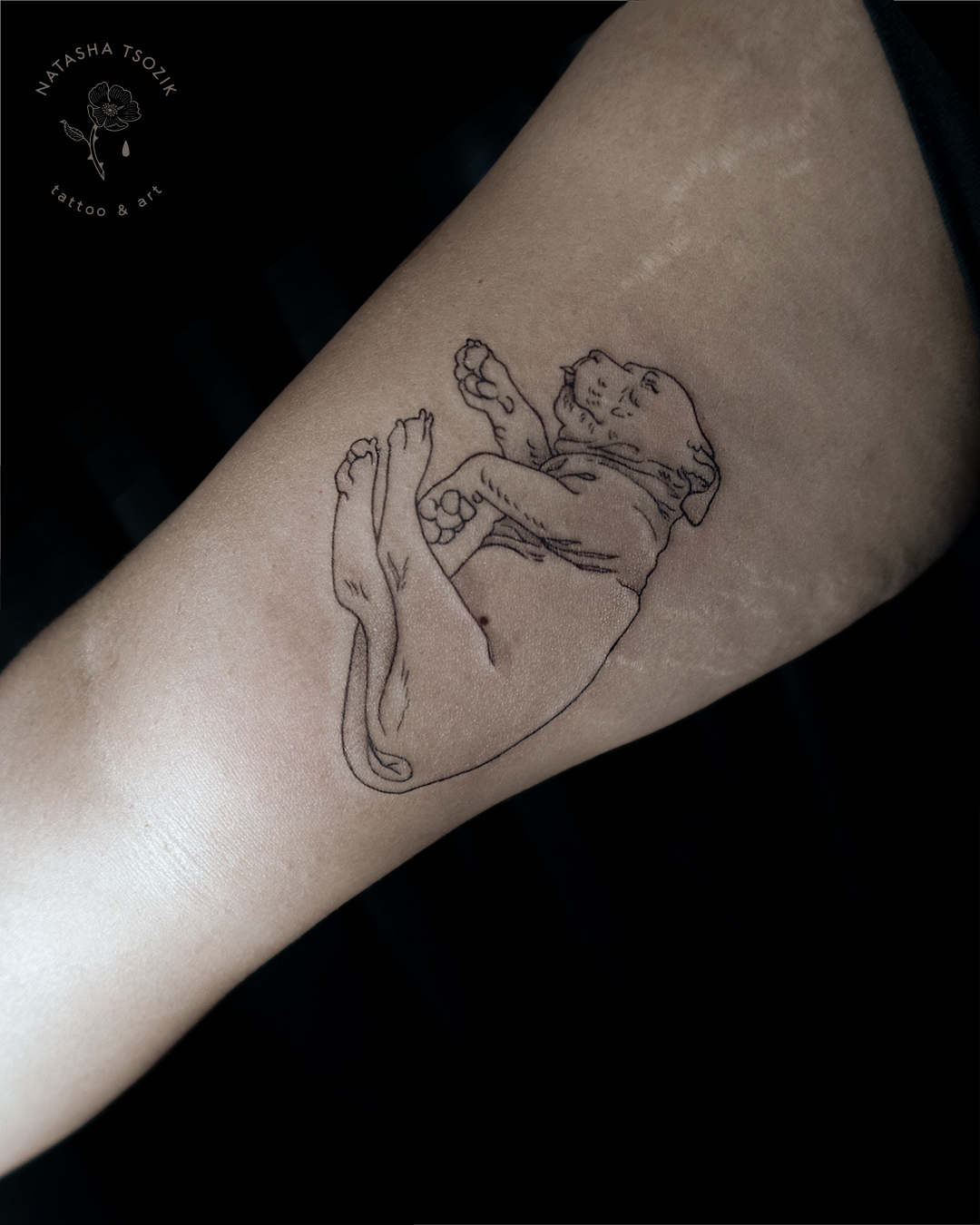 Where do I start before getting a tribute tattoo?
There are no criteria about when you can get a tattoo in honor of or inspired by your pet. A tattoo is a permanent reminder of the impact your friend had on you and also the way to celebrate their life. Take your time. Here are some pieces of advice for you.
First of all, look for a few favorite photos of your pet. Pictures can be made from a different perspective but should be of good quality.
Prepare a shortlist of details you want to be embodied in a design. It could be a heart-shaped nose or a funny-looking spot. Anything, that characterizes your pet.
Describe your Idea. Feel free to share your thoughts with me. Your cat can become a magic dragon! I'll be there to answer all your questions.
Ready for more pet portrait tattoos? Check out my portfolio.
Pet Portraits by Rae Ritchie is a great example of how an illustration can emphasize character.
A small fine line tattoo with an original design could be your first tattoo. Looking for inspiration in Bay Area? I can prepare a custom design of a memorial tattoo specially for you. Here is an inquiry form.