Symbolic Tattoo
California Poppy Flower
As a fan of botanical illustrations and a tattoo artist based in the Bay Area, it's essential for me to share a selection of Poppy Flower tattoos. One of the most trending symbols of California state. The growing popularity of such tattoos is challenging me to work harder on the uniqueness of each design. I set a goal for myself to achieve originality for every client. As you can see, not a single tattoo is repeated.
Enjoy the selection of Poppy flower tattoos I did including CA Poppies. Each one is unique. I'd be glad to add yours to this collection.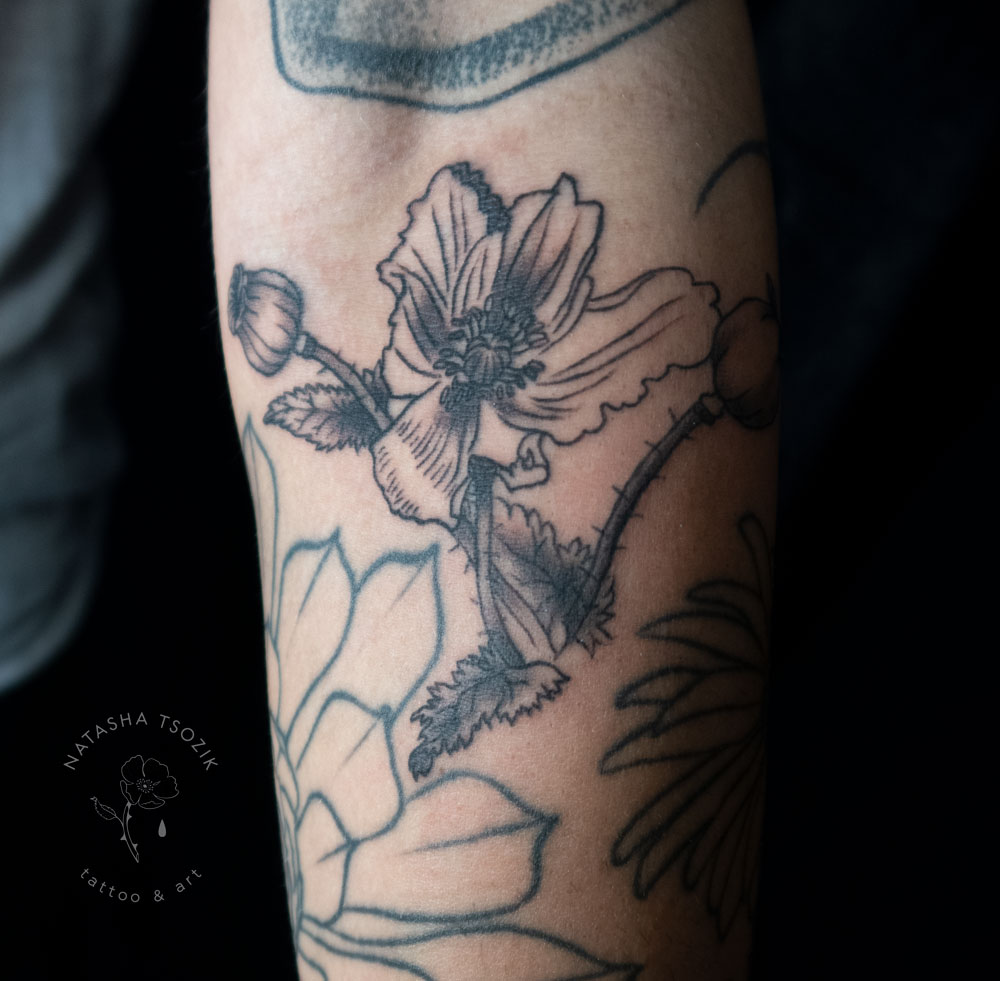 History
Long before the Europeans came to the "New World", indigenous people used various preparations of the California Poppy plant for toothaches, to relieve headaches and stomach aches, as well as a sleep aid.
When the early Spanish frontiersmen of California saw slopes overgrown with Poppy flowers, they called the plant "cup of gold" ("Copa de Oro"). It is also known as the Golden Poppy and Cups of Flame. Because of the magnificent spectacle, the coast was called the "land of fire." And a Poppy Flower became a symbol of "True Gold is in the Heart".
As I've mentioned earlier, the Golden Poppy has been California's symbol for over a hundred years. However, the way Poppy got its recognition is thorny and long. It took a whole decade for Sara Allen Lemmon to achieve official acknowledgment of the poppy as a symbol of the state.
Lemmon, previously Plummer, is attributed to discovering 110 species, roughly three percent, of all known species of California's vascular plants and has two plants named directly after her, baccharis plummerae and plummera floribunda. Lemmon and her husband had two of the genera they discovered named after them, Lemmonia and Plummera, one of the highest botanical honors to be bestowed. She also provided scientific illustrations for her husband's books—illustrations that were so revered that she was the first woman allowed to speak to the California Academy of Science.

www.ladyscience.com
I encourage you to read the history of the poppy becoming the flower of the state in tribute to Sarah.
The Golden Poppy's place as California's state flower rests on the talent and incredible determination of Sara Plummer Lemmon. Her botanical passion and steadfastness in the face of legislative roadblocks and dismissal shows that like the Golden Poppy, she too has a rich, layered, and forgotten history. All around California, the Golden Poppy grows wild, beaming up at the sky with its satin-like petals and stored-up sunshine, radiating through its deep, golden-orange hue. Its glow serves as a reminder that it is thanks to Lemmon that the Golden Poppy has secured a permanent place in Californian history.

www.ladyscience.com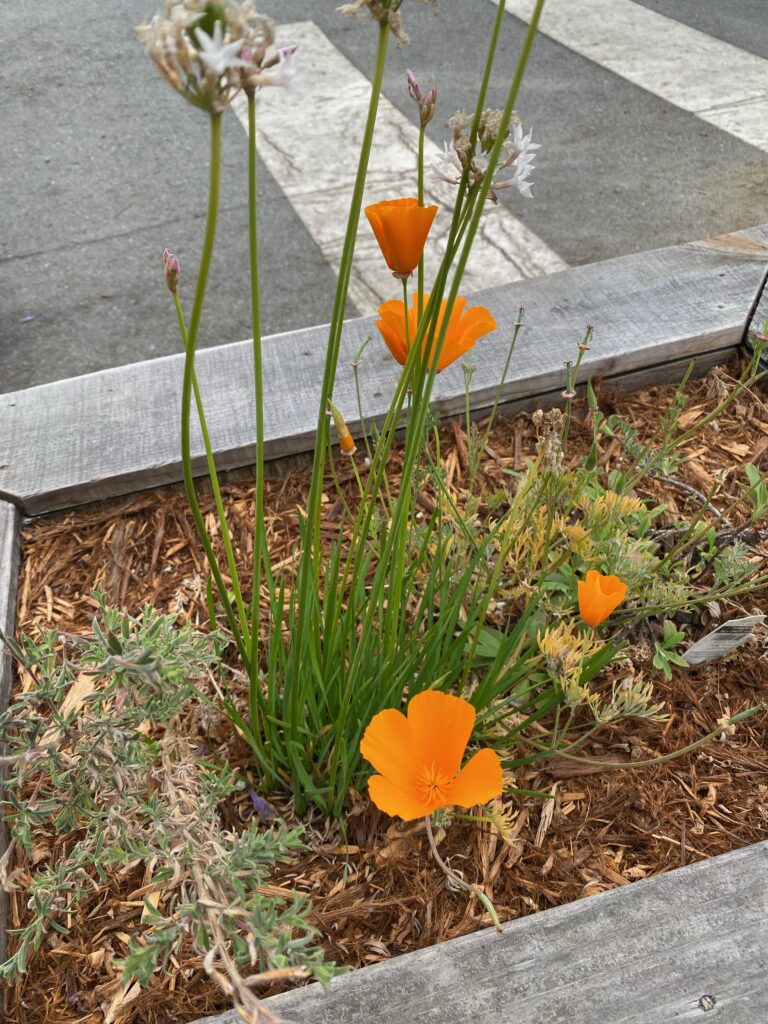 The Symbolism of Poppy Flower Tattoos
The flower has various meanings: eternal sleep, imagination, oblivion, avoidance of problems, remembrance, and more. Poppy expresses the power of ambition, attitude, clear thinking, higher understanding, luck, and spiritual concepts.
What a California Poppy Flower tattoo can say about an owner? Poppies are popular among the public as symbolic tattoos, which are widely used to represent dreams, rest, and calmness. According to Floriography, the California Poppy flower can also be regarded as a declaration of love. As well as a memento about California.
More compositions with poppies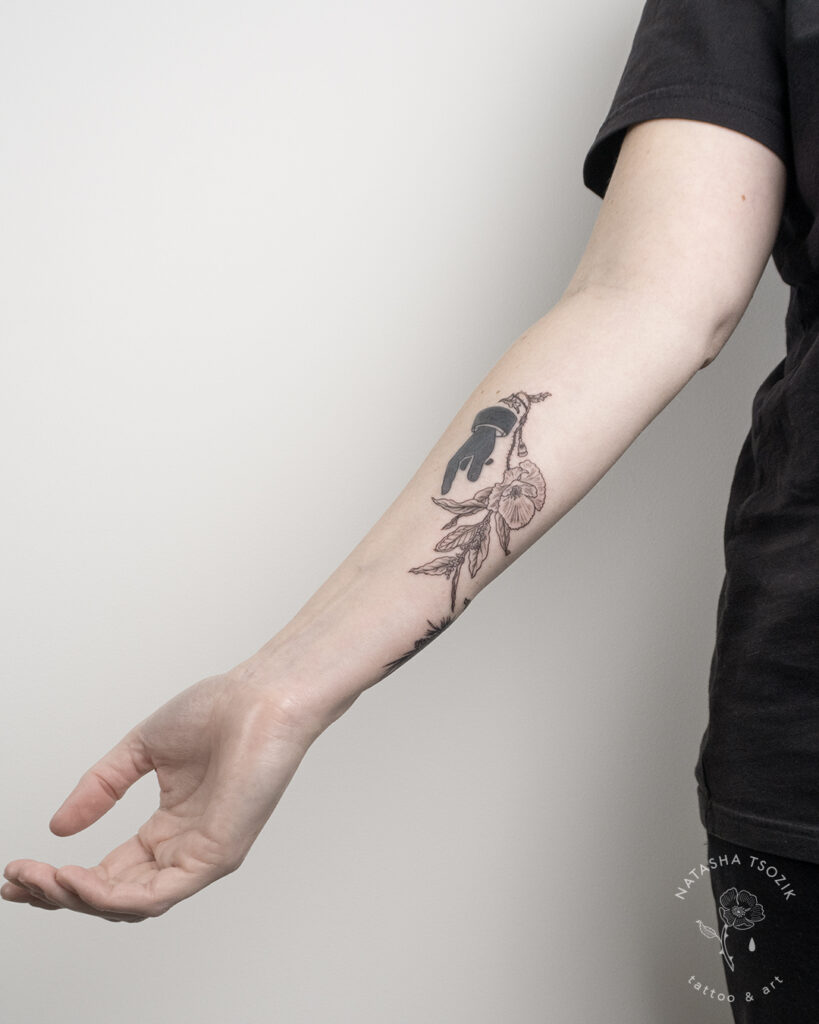 Available Poppy flower tattoo designs