The Symbolism of Butterfly Tattoos
The theme of insects in a tattoo brings numerous feelings in people. In this article let's explore the beauty and symbolism of butterfly tattoos we see most often nowadays.
Butterfly Tattoo
The butterfly image has always been one of the top choices for a tattoo design. And you can tell why. As a representation of natural symmetry, fragility, and a source of divine colors, a butterfly is the best example of flawless beauty.
What is the meaning of a butterfly?
The tenderness of these creatures has drawn the interest of people in different cultures from all over the world.
Often butterflies symbolize resurrection, healthy transformation, and spiritual awakening due to their lifecycle. For instance, a butterfly tattoo meaning in Japan is femininity and elegance; two flying butterflies represent family happiness and prosperity. However, butterflies were considered to be the harbinger of war in Ancient Rome. In Chinese culture, it is a sign of immortality, wealth, and longevity. In some cultural traditions, a butterfly symbolizes a soul.
Memorial tattoo
I had the occasion to create projects that had a memorial value for clients. As it carries the meaning of the soul, once, a butterfly was a symbol of connection with a departed loved one.
For one client, the tattoo was done in memory of San Francisco. We have chosen a particular butterfly kind that lives only in SF. It's called Mission Blue Butterfly.

Explore CA Poppy flower tattoos.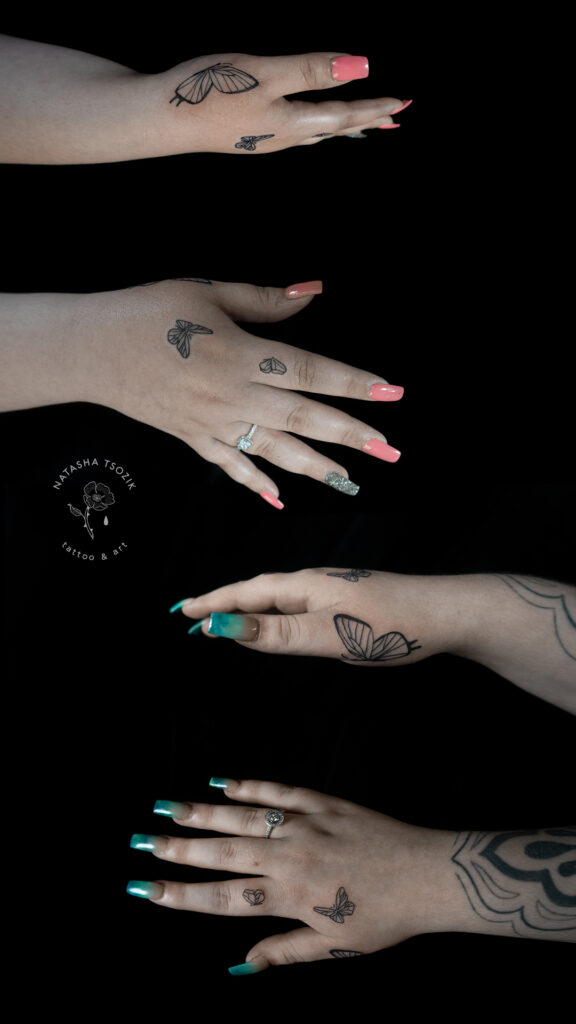 Why is it a popular tattoo design?
Symmetry
Firstly, symmetry. They say it is a manifestation of the desire for reliability and strength. So, it has always caught the human eye. It allows creating enchanting designs that embellish your body.
Colors & patterns
Secondly, the exceptional colors and patterns of the butterflies inspire to create unique and meaningful art. You can add more symbolism to the design, by encrypting the date or name in the ornament.
Sense of lightness
The natural airiness that a butterfly emanates can be used to create your own tattoo style.
Dynamics
In addition, the flight creates a dynamic pattern, a movement effect, that emphasizes the muscles and contexture in general.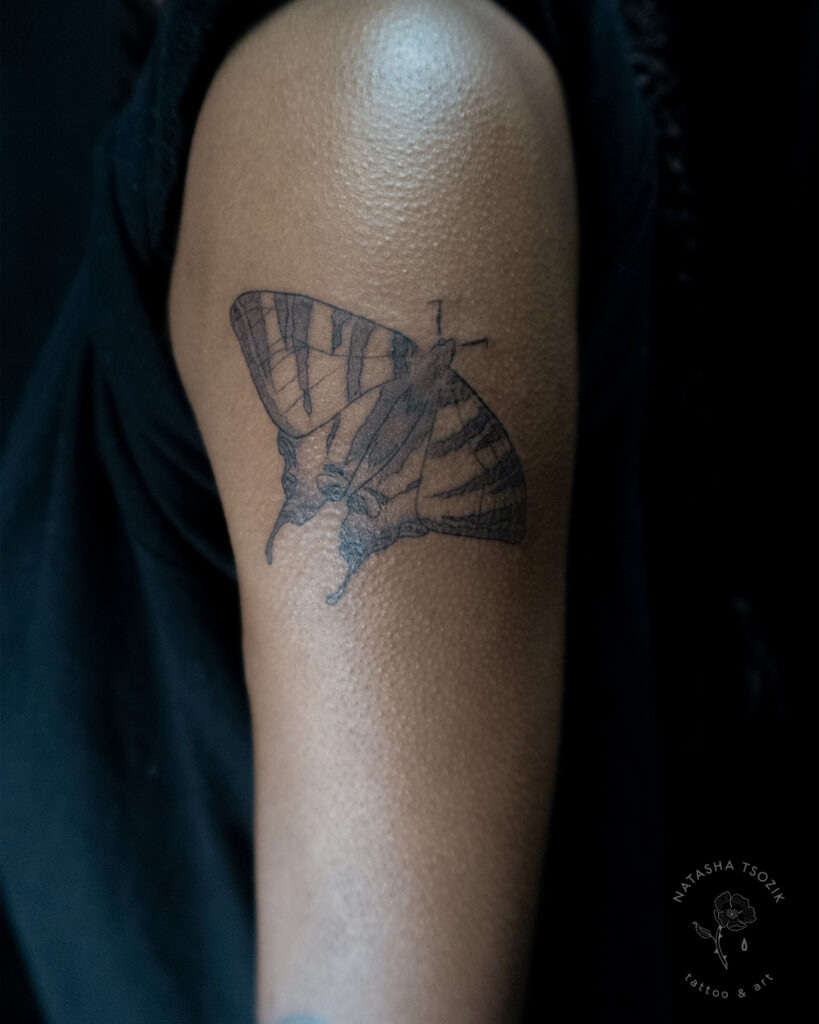 Symbolism of Butterfly Tattoos In a Nutshell
The image of a butterfly can have variable meanings. From grace to immortality. You can also add your personal connotation to the tattoo using color and pattern. Thanks to the wonders inherent in nature, a butterfly inspires a unique piece of art creation. Therefore, a myriad of their shapes allows you to choose what exactly fits you and your personality.
I can create a custom butterfly tattoo design just for you. Explore my latest tattoo projects and available designs as an inspiration for your future tattoo.